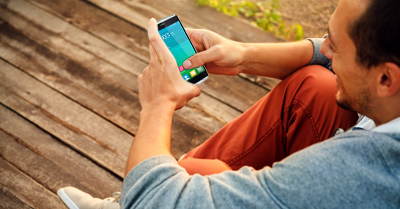 Alcatel Phones: Affordable Premium Smartphones
While most mobile device aficionados would want the best smartphones out there, some would just be satisfied to have a mobile phone that they can use. Lucky for them, Alcatel caters to their simple but urgent need. The French brand's defining point on their devices is its affordability and transparency. You can easily find an Alcatel phone anywhere on a store and its price will make you want to buy it at the moment. Sure, your friends can show off their new smartphones, but at least you can keep up with their techie talk when you present your new affordable phone to them.
Alcatel Philippines Offers Premium Specs For A Good Price
Budget smartphones often have the stigma of not living up to its premium counterparts, often having subpar to mediocre features compared to other high end brands. Good thing for Alcatel, whose mantra is to not sacrifice specs for price. The mobile brand always keeps up with what is new and tries to incorporate them on their newer products.
Enter Alcatel Flash Plus series, the latest line of Alcatel smartphones to hit the market. This fancy gadget is not only the first entry-level full-performance phone to have the Android Lollipop OS update, but is also one of the few budget devices to run on a true octa-core processor. And now with the Alcatel Flash 2 hitting the markets, you can truly expect the best from this smartphone brand.
Why choose Alcatel mobile phone?
One of the most affordable smartphone brands worldwide
Their products cater for casual use, with easy call and text functions
Long battery life, often reaching up to three days on standby.
Best model available for people who are just starting to use smartphones

Alcatel OneTouch Idol

Series Overview: The brand's fun but reliable phone series, made with the highest specs, but running the more reliable Android JellyBean OS. This quality performing device is very suitable for media, especially through the series' high camera resolution.
Product Specifications: The One Touch Idol runs Android JellyBean, with an upgrade to 4.4 (KitKat), on a quad-core processor. This device averages at 5 inches, with a qHD resolution on its IPS capacitive display. The brand also boasts a large built-in capacity storage, 8GB , 16GB, with 1GB RAM. The device also has access to Wi-Fi, Bluetooth, GPS, microUSB, 3G/4G LTE .
Available phones: The phones under the OneTouch Idol include the Idol X+, the Idol 2, and Idol a phones.
Alcatel OneTouch Hero

Series Overview: The OneTouch Hero makes use of the brand's much advanced technologies to produce more high-end devices that most people can still enjoy.The series also make use of the more premium specs of the already established series.
Product Specifications: This Alcatel series runs on Android 4.4 KitKat on an octa-core 2GHz processor. The devices also come with a 6-inch Full-HD IPS display with full-LED backlighting and clearmotion imaging. The phones come with 8GB , 16GB storage, expandable via microSD, and 2GB RAM.
Available phones: This brand's more premium device include the Hero phone, Hero 2, and Hero 2C.
Alcatel OneTouch Pop

Series Overview: The OneTouch Pop phones tries to bring the latest Android Lollipop OS on a budget, with its wide array of devices that are easy to use, and filled with the basic, but necessary features.
Product Specifications: The Alcatel Pop phone runs Android 5.0 Lollipop OS on a standard 1.2GHz quad-core processor. The 5-inch phones have 720p HD capacitive screens with a 5-point touch gesture capability. The phones come with 8GB expandable ROM, and 1GB RAM. This brand also comes with Wi-Fi, Bluetooth, 4G LTE, and GPS capability.
Available phones: The phones that make up the OneTouch Pop line includes the Pop C9, the PopS9, the Pop D5, and Pop 2 premium.
Alcatel Flash series

Series Overview: The brand's latest, and most expansive phone released, the Flash series is Alcatel's first budget flagship, providing the latest and most expansive specs, on a decent price tag. Its latest offering is the Flash 2 mobile device
Product Specifications: The Flash Plus runs Android 5.1 Lollipop OS on a 1.3GHz octa-core processor. The device sports as 5.0 -inch IPS capacitive touchscreen display, with 720p HD resolution. Its internal memory is also quite expansive, having 16GB internal storage with 2GB RAM. The device also comes with Wi-Fi, Bluetooth, microUSB/USB OTG, 4G LTE connectivity.
Available phones: The Alcatel Flash series comes with the very impressive Alcatel Flash Plus mobile device, and the powerhouse, Alcatel Flash 2.