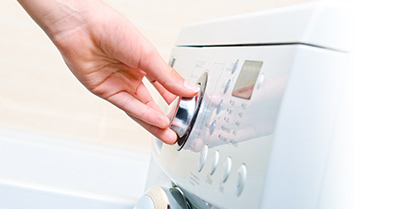 As technology influence our home appliances
Truly modern technology has its ways in influencing everything under the sun, bringing in a new way of living, outlook and perspectives in life. Just as how people do their things today is the same as how electronics and gadgets do theirs, and same way goes for house appliances—multitasking, high tech functions and never ending bonus features, expect these major appliances to do just the same. Many of these products now come with so many features to offer such as convenient designs, energy efficient savings, space saving options and the very sophisticated modern finishes and they come in so many ways. Although major appliances can be found in areas such as laundry room, bedroom and living room, the kitchen is one of the primary places where these household items are housed, and also is the reason why there's so many models and innovations happening in the kitchen appliances' field.
With the technology on the hype of improving every line of home appliances, these items can simplify daily household routines such as cleaning, garment care, cooking and other existing household chores. Plus, they can make your home look modern, sleek and beautiful. Basically, it's a win-win situation for both purpose and aesthetic side of the purchase. The only thing consumers have to do is to familiarize themselves to these house appliances and do their research. By becoming aware of so many types and styles of today's major appliances and learning how to identify which of them would best suit your household needs, making an informed purchasing decision is just a walk in the park!
Welcome Home: The house appliances we can't live without
Definitely there are so many appliances that can help us in our daily tasks today, thanks to the luck that benefited the men of science, business and faith that is. The leaps in our technical know-how and knack of using new knowledge had led us to the inventions of these marvelous items. But with so many existing and latest types of these appliances, which products do you really need? Confusing eh? Well, these things can be sorted from the latest and most advanced lines down to the most basic types of house appliances. But don't underestimate the basics, in fact, they are really what you need.
Home appliances like refrigerators, dryers, washing machines and air conditioning units are the most basic types of major appliances yet they are the most used and purchased - not just because they are now available on online shop. The benefit it brings to the table never changed from the time they graced the market, but that same benefits and uses are what keeping them on the apex of the most needed appliances list. Imagine if there are no refrigerators, just how many food products are spoiled in a single home every day? How can you manage the load of work washing all your laundry for a week? Will malls be that crowded without air conditioning? Look, know and understand, these are some of the top-notch items that bring their special usefulness inside and outside the comfort of your house. You can also treat the inventions of these products as one of the many lucks that benefited you.

Large Appliances

Induction Cooker: Induction Stoves are one of the latest types of cooking appliances. Instead of using gas and fire to produce heat, these items uses electricity to produce heat. They come in two-burner and single burner types. These items are known for their safety measures and even spreading of heat during cooking. Some of the known brands of these products are Hyundai, Hanabishi, Kyowa, Imarflex and Philips.
Range Hood: Range hoods are used to remove airborne grease, combustion products, smokes, odor and heat while cooking. Some of these items come with fresh air fan that draws in exterior air. Some of the known brands of these products are Fujidenzo, Whirlpool and Electrolux.
Refrigerator: Refrigerators can come in mini, single door, two door and multi-door types. Other than types, these appliances can also be divided into size, power and brands. Some branded refrigerators offer unusual compartment sizes for food storing purposes(vegetable and fruit compartments etc.) while some brands offer advanced freezing power and defrost system.
Microwave Oven: Ovens primary purpose is for reheating left-over foods and serve it like new. But now, there brands that produces ovens that can cook fresh and raw foods. Cooking methods like roasting, broiling and even baking pastries. The different models of these items offer different power levels, design and timer system. Some of its known brands are Fujidenzo, Hanabishi, Amercan Home, Imarflex and Whirlpool.
Kitchen Equipment

Rice Cooker: Electric rice cooker is one of the most famous product under kitchen appliances. These items differ in sizes, capacity and designs as some of these types now come with a steamer and other functions. Some of the known manufacturers are Hanabishi, Electrolux, American Home, Imarflex and Kyowa.
Blender: Also known as mixer, are used to make homemade drinks and beverages such as ice shakes and fruit juices. These items differ in power and power levels.
Electric Pan:These items are electrically powered cooking appliances that specializes in frying pancakes and pizzas. These items can come in double side, suspended, pizza pan and electric frying pan types. All of these have the same functions and styles except for electric frying pans which have a deeper surface and are used for deep frying foods.
Power Juicer: Power juicers are fruit juice extractors and can be used as juice blender as well. These items can be electrically powered or manually used. They mainly differ in design and extracting capacity.
Garment Care

Dry Iron:Dry irons are garment equipment used for removing wrinkles from fabric. The heating temperature is commonly done from 180-220C depending on the fabric. These items can come in standard, mini and portable types. Dry irons differ mainly in power levels and weight as some of the newest models offer lightweight features for lesser stress while ironing clothes.
Washing Machine: Washing Machines are one of the oldest types of home appliances. The newest models offer different power levels, space saving designs, blade styles and energy saving functions. Some of the known brands of these products are Westinghouse, Fujidenzo, Electrolux, Whirlpool and Sharp.
Steam Iron: Steam ironing clothes uses steam instead of raw heat in removing wrinkles in clothes. Can come in standard, brush, portable and travel steamer types.
Sewing Machine: Can come in mechanical and electric type of sewing machines. Latest models now have mini, standard and portable sizes and offers different functions and speed level. Some of the known brands producing electric sewing machines are OMI, Singer and Smart.