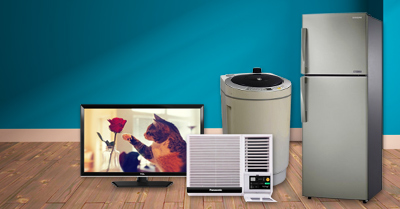 Western Appliances: The Ultimate Appliance Shop
Western Appliances is one of the major appliance hub in the country that focuses on wholesale importing of home electronics, tools, and furniture. This company has established its name in the market by giving out the best deals and discount bundles of televisions, gadgets, washing machines, air conditioners, refrigerators, and other home necessities. All of these are available to serve your homes at the best way possible, energy-efficient and functional keeping it clean, comfy and cozy. The company is dedicated to provide good value and a wide range of choices that meet, or sometimes exceed, their satisfaction.
Furnish Your Home with Western Appliances
This company is a one-stop shop that has stayed in the market for 50 years providing home appliances needs — from the kitchen, bathing, living, and bedroom necessities, Western Appliances got it for you. These products are all made out of quality materials to keep up with the uprising demand of long-lasting electronic gadgets and home appliances that have passed international standards. All of the products of this company are available in your favorite online shopping site for cash on delivery, and credit installment payment.
Why choose Western Appliances?
This company offers elegantly designed home appliances
These kitchen and home machines are made of high quality material
These are all energy efficient appliances
Western Appliances products have passed the standards for manufacturing and distribution

Televisions

Items Available: Western Appliances offers LED and LCD LED televisions
Features: These televisions are capable of playing high definition and different formats of videos
Uses: These TVs, depending on the model, have USB and HDMI ports and can connect to WiFi modems
Washing Machines

Items Available: Western Appliances offers washer, spinner, and twin tubs. There are also tumble dryers and electronic dryers from this company
Features: These washing machines are energy efficient and easy to operate
Uses: These machines are made to help in maintaining the clothes clean
Air Conditioners

Items Available: Western Appliances offers window, split-type, and standing air conditioners
Features: These items are easy to maintain and operate
Uses: These units help increase the ventilation, and clean the air within the room
Refrigerators and Freezers

Items Available: Western Appliances offers single door and two-door refrigerators. Chest type freezers are also available
Features: These items are environment friendly and energy efficient
Uses: These units can be easily defrosted and maintained