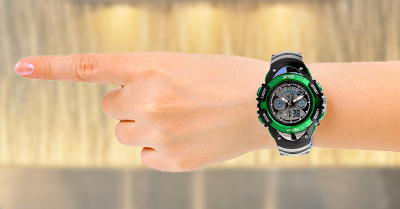 Equip Your Kids with the Proper Wristwatches
Whenever kids try to mimic the actions and try to dress up like adults, it is best to let them copy your look, just so they could feel grown up. When it comes to accessories, it is very easy to give children the proper necklaces, small rings and other accessories that they can wear inside or outside of the home. The same can be said and done with the proper wristwatches for kids. However, unlike the other accessories, these could actually teach your kids more.
A proper kids watch is very effective as a way to teach your kids how to tell time. Unlike the premium watches that come with chronographs and slanted numbers, the watches for young boys and girls come with fun designs and clear numbers that kids can look at. These can help them read analog time, and prep them for wearing the fully automated and high-end watches in the future.
You can also Go for the Fun Watches for Kids
Aside from the mandatory lesson on telling time, some parents can also opt to get a properly designed watch for kids. These themed watches can be very important for kids who want to have the most loved and fun watch that they can use. Among the features for these watches include the glow in dark, night light, and the protective flip case that reveals the inner times. Most of these themed watches are also digital, letting kids read the time much easier.

Boys' Watches

Overview: Boys can be rowdy sometimes, this is why they need much tougher watches, that can still fit under a kids watches' price range. Some features to this include the themed watch and the watch toy. These can come in either analog or digital interface
Uses: The boys' watch is very important to kids who are very important to the kids who want to have their watch as soon as possible. These watches can also come with their favorite themes and characters to become more enticing.
Girls' Watches

Overview: If there is one glaring observation you can see about the girls' watch… it is that their common color is pink. Girls are in a time where they like everything pink, and would like to collect any item of the color. Like the boys' watches, these can also come with themes and characters suited to them
Uses: The girls' watches come in analog types more often, letting them see the time and train them to read the watch. Compared to the boys' watches, these watches also often come with lesser peripherals, instead focusing on delivering the bright color.