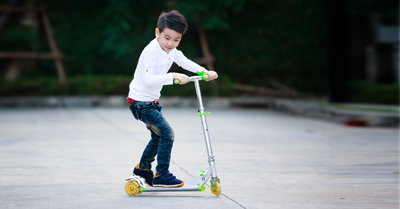 Enjoying Scooters and Ride-Ons
One of the best outdoor activities you can do is riding on scooters and ride-ons. These vehicles are available for both kids and adults. You can compare these items to motorbikes that is used for fun and commuting. When it comes to scooters, you can have the conventional and electric ones. While for ride-ons, there are conventional, pedal, and balanced type to ride on. All of these products are made in great innovation that you will surely love and has an advantageous effect on your life depending on how you use it—either for leisure or for daily use. Have fun with these vehicles and enjoy the unique riding experience.
Purchasing Scooters and Ride-Ons in Philippines
Many people are searching for scooters and ride-ons and some are they are pretty about purchasing. Though the market of these products is limited or hard to locate here in the Philippines, there is a best place for you to have these products. The recommended place for you to go is an online store. With this you won't need to search for physical store and exert effort because through online shopping you will be experiencing effortless way of shopping. Aside from that, you can avail discounted products in this medium. Now, you can have the best scooters and ride-ons easy and in affordable price.