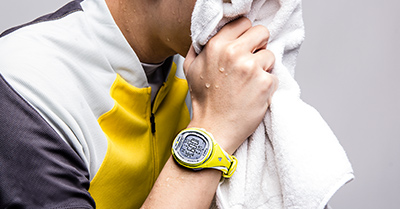 Make the Most out of the Dependable Sports Watches for Men
Sports accessories these days are becoming quite useful for athletes and casual joggers training out on the fields. Not only do they exhibit classy and showy designs that can be displayed to other people training, but these peripherals are actually quite useful, especially if you are looking to get the most out of your training, and prep yourself up for your next exercise or sports day. The Men's sports watches are one of the most important wearables that a person training should acquire, especially if your exercise, sport, or even adventure is based on precision and accuracy of the time you have on that day.
Get the Proper Sports Watch for Men As Your Training Improves
One of the common advantages of the sports watches for men are their capacities of accurately displaying time for the users who have a set schedule on their training. Even the digital-interface watches have accurate minute-second interfaces that tell how accurate the time is allotted in your training. Some sports watches also come with body sensors that measure your heart rate, breathing pattern, and other numerical indicators that you can see and work with, next time you are jogging or training on the gym. Some sports watches can even go as far as having navigational features, letting users find their way and track their distance and progression. Want one? Well, there are available sports watches for men and women, available in many boutiques and online sites today.

Standard Sports Watch

Overview: The standard sports watch comes with the design and usage, letting you access the most basic, yet very dependable features that you would expect from a durable watch for athletes.
Uses: This traditional watch is often used by athletes and casual joggers who are practicing on the most basic level. These watches come with the accurate time-telling and indicators letting you know the progression of your training through time.
Sports and Fitness Tracker

Overview: This advanced form of the sports watch is a very helpful device to know the progression of your training, and let you work around your future routines and exercises.
Uses: This watch is the closest thing that you can use as a smartwatch, due to the expansive features that the wearable comes with. Included in this are the trackers and indicators that can measure your heart rate, body functions, and other quantitative data that you can use to enhance your overall sports routine and training.
Sports and Adventure Watch

Overview: A combination and enhancement of both the sports tracker and the sports watch. This device combines the usability and features of the two device, and add on them with navigational functions.
Uses: Unlike the two watches, the Adventure watch is really designed for action and adventure, letting you know your current condition, as well as the condition of the current surroundings. The navigational tools include the compass, barometer, altimeter, and a GPS. All of these, plus the specs and features of the fitness tracker.