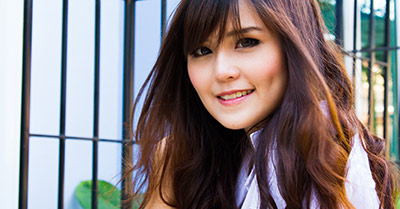 The True Beauty Comes in Health Care
No matter what your lifestyle is, you always want to feel beautiful. And beauty will not be achieved simply by being stylish, fashionable and hip; true beauty comes in how you take care of yourself. Health care is an essential part of being beautiful especially for women. Hair care, body care, skin care and oral care, all of these count when it comes to overall maintaining of oneself and this is one way of defining true essence of beauty. Whether you're looking to glam it up, or get in shape; everything you do, even the tiniest of details, will matter for you to get that ideal body you have been dreaming of.
The proper care for your health can be easily achieved with the right products such as food supplements, vitamins, bathing products, and medical paraphernalia like ointments and creams; even the equipment you use for exercise. These are just some of the extensive range of health care products that will help you get the wealth in proper health.
Being Careful with Beauty Care Products
As there are increasing number of beauty needs, there are also a lot of options of beauty care products that exist in the market today. Some of these products are genuine while some are not. In order to make sure that you are not taking a risk in purchasing such items always look for reliable certifications. If a product is certified as natural or organic by a trusted organization, rest assured that it truly is. Also, another way of keeping your purchase safe is to research on harmful substances that you may encounter on fake beauty products, then look for items without the harmful substances cited.

Enhance Your Beauty with Make-Up

Facial Care: Facial make up includes powder, foundation and creams. But when you talk about face care, it talks about the overall aspects of it and that includes eyes and lips. The most common make up for your eye care is eye shadow and eyeliner. These items bring both shade and border thus emphasizing your eyes even more. But there are also other products like eyeshadow highlighter, mascara and cream shadow. On the other side, lipsticks are the number one sought after products for the lips. Chanel, Christian Dior and Aubrey are the leading international brands of lipstick, while Maybelline and Ever Bilena are the leading local brands.
Hair Care: Hair care products started as shampoos and conditioners, but today these items extend its list thus bringing in more hair products to the consumers. Hair Styling products are very famous for men, items like gel, wax, cream and mousse. While for the ladies, it's more of the hair treatment products like hair oil, anti-frizz, hair moisturizers and hair heat protectors.
Nails care: Nail treatment products are mainly consist of nail polish sets and manicure kits. For nail beautification go for nail polish and nail art stickers. Manicure kits are for nail cleaning purposes with items like nail cutter, cuticle knife, nail file, and pedicure brush.
Makeup Tools: Makeup accessories include cosmetic organizers, cosmetic bags, cosmetic cases, pocket mirrors, trays, stands and pouches. These items are mainly used for organizing, packing and bringing your makeups everywhere you go.
Be a Better You With Food Supplements

Weight loss Supplements: These items usually are partners of exercises and healthy diets that help people achieve the slim body they want. Be careful on purchasing such products because some of them are unsafe while some are not working. Always go for the legitimate products or trusted brands like Easy Slim, My Slim and Muscletech. And always take these supplements only as directed on the product label or prescribed by physicians.
Sports Nutrition: Sports nutrition supplements aid an athlete in their performance. There are sports supplements for body building, sports games and fitness. It is traditional for these supplements to contain amino acids, creatines and protein powders.
Vitamins: Supplements help people get the vitamins and minerals they need to cope for everyday living. These items are mainly divided for; adult vitamins and children vitamins. Adult vitamins mostly contain minerals such as magnesium, potassium, zinc and calcium. While children's vitamins contain the basics like vitamin A, B, C, K, and E.
Healthy Living: Optimum health requires a well-balanced nutrients, that's what healthy living supplements give to a person. It may be for blood circulation, anti-aging, heat and cholesterol, immune system and detoxification all these supplements help one achieve a healthy lifestyle all throughout the years to come.
Expand Your Aura with the Right Perfume!

Parfum or Perfume: The purest form of fragrance with 15 - 40% concentration of aromatic compounds. Parfums last much longer than other types of fragrances as it have the highest content of aromatic compounds. Perfumes are made available for both men and women.
Eau de Parfum: What most people nowadays refer to as 'perfume', has 10-20% concentration of aromatic compounds, lasts long. Typically worn during night-time. Fragrance manufacturing companies make Eau de Parfum for both men and women.
Eau de Toilette: EdT's has 5-15% concentration of aromatic compounds, usually worn during the day. There are Eau de Toilettes for men and women available in the market.
Eau de Cologne: Commonly known as 'cologne' has around 3-8% concentration of aromatic compounds, has a lighter scent than the other types of fragrances. Fragrance manufacturers create Eau de Cologne for both men and women.
Solid perfume: Solid perfumes last longer than other types of fragrance as it clings better to the wearers' fragrance point such as the wrists and back of the ears. Wax is melted and essential oils and other aromatic compounds are added. Solid perfumes' packaging are great for small handbags as it is more portable.
Indulge in Your Personal Pleasure

Sensual Toys: These items come in different materials such as plastic, rubber and jelly. Some of the best brands that manufacture sensual toys are Doc Johnson, King Rings and Nasstoys.
Performance Enhancing Supplement: These are products of personal pleasures that enhance ones secretion of testosterones and may come in artificial or natural supplements. These products act as stimulants, enhancers and boosters that are mostly used by men.
Contraceptives: There are different types of contraceptives and condoms are one of the most popular line of these products. Also, these items are now enhanced and are given new looks such as dotted, ribbed and thin. There are also female condoms on the market today.