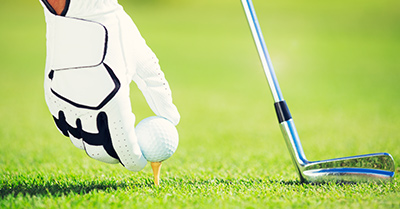 Fulfilments of Playing Golf Sports
Golf is an outdoor sport that comes with many advantages and benefits when played. It is said that playing this game would boost you moods by decreasing the amount of stress level and increasing your self-esteem. Maybe the reason for this is because golf is mostly played in best days only. And by that, we are appreciating our environment and nature: leaving our mind calm and peaceful. This sport is truly a wonder.
Moreover, aside from experiencing tranquillity, playing golf can improve your body condition and health. This sport requires much swinging movement and many motions like walking. This kind of activity is great for your brain's health. Also, this game challenge your mind by pushing you to think and provide the best decision; hence, increasing your brain activity. Lastly, development of social skills, as you play this sports with others with this sport the tendency for you and the other party will talk is largely will happen. All in all, these are just some of the most notable benefits of this game. There are many other advantages for this activity and it's for you to discover the fun.
Golf Equipment Philippines: Stuff You Need
Like all other sports, you cannot play this game without the use any golf equipment or tools. For this port, of course you need to have complete golf set. Now, the question will be—what golf equipment you need? To name a few, let's start with the club used. Golf irons are used in this game; it is the one you use to hit the ball. Golf bags, on the other hand, are used to carry golf irons for handy use. Moreover, as this activity is an outdoor game, you should have golf umbrella to prevent your skin from harmful ray. If you are investing for golf equipment Philippines, they come in affordable price for you to enjoy the game.