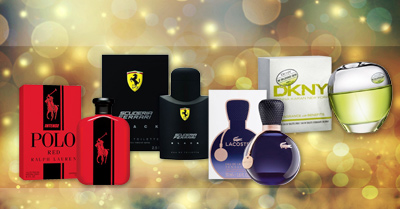 The Perfect Scent for You
People today are very sensitive when it comes to fragrances. It is made from essential oils extracted from selected flowers and creates a pleasant smell and is very attractive for others. As you go along to your destination, you will encounter lots of people and you will notice that every person has different smell.
It is already an accessory to others because it defines what mood a particular person has. It can also determine an individual's personality. If you're a person that has no perfume, then it is time that you have your own.
Choosing a Specific Fragrance
There are different types of perfume. The Eau de Toilette scents are created with less perfume oil therefore the fragrance doesn't tend to last long and you would have to reapply this every now and then. The EDP (eau de parfum) lasts longer than the EDT (eau de toilette) as the perfume oil concentration is more – you do not have to apply a lot to distinguish the aroma. These are all applicable whether it is indoor or outdoor. There are some that are made for sports to eliminate bad odors. That is for individuals that sweat so much. It has also become part of personal hygiene. It can also separate a person in a huge crowd. Others, use it to form seduction because it has the power to please a person and give in to its desire. When choosing a specific fragrance, there is not really much that you have to consider because you only have to pick out a scent. You may have to smell a lot of perfumes first before landing the perfect fragrance for you, but do not forget to sniff coffee beans first to cleanse your sense of smell.

Fragrance for Men

Olfactory Family: Hesperidia, cyprus, floral, fruity, oriental, aromatic, and woody family are the choices for the scents
Eau De Parfum: This kind of perfume are popular among men because of unique scents and smell strong that other perfume. It is also popular for long lasting fragrance
Eau De Toilette: Eau de Toilette is popular among consumers as it is much cheaper yet still smells good. Moreover, some men prefer lower concentration of fragrance and fades easier.
Fragrance for Women

Olfactory Family: You can choose from scents Hesperidia, cyprus, floral, fruity, oriental, aromatic, and woody family
Eau De Parfum: Most women want to smell good at all times, Eau Da parfum is ideal for them as this kind of fragrance last longer; ideal evening fragrance
Eau De Toilette: This king of perfume are ideal for everyday scent. The fragrance might go off faster but this is still popular among women.