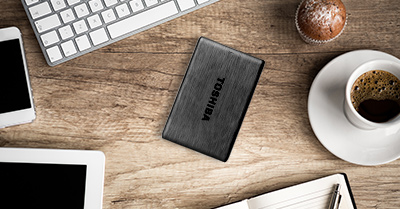 Storage Expanded through the External Hard Drive
If you have been using a computer for quite some time, you may have experienced storage overload on your PC or laptop, filling up your PC storage with a lot of files that you both want and need. This is the exact scenario why the external hard drive is first produced and marketed for public use. Almost all PC users rely on this device to effectively expand the space where they can save their documents, files, and media entertainment. It's simple connectivity is also a plus, since most hard drives use USB connectivity to let people access the files in their PC. With the great advantages that the device has brought people, the question is not whether you should buy one, but which should you pick out of the multiple external hard drives in the Philippines.
Get an Appropriate External Hard Drive Price in the Philippines
The external hard drive is one of the more common forms of memory expansion for computers and laptops. These storage devices have lots of capacities, with the basic external hard drive having 1TB of external storage. Aside from this, some hard drives come with programs that enhance transfer speeds, and also protect the stored files from malware and crashing. Some external drives are made to be portable and easy to carry, sporting durable casings and armor to protect them. And of course, the external hard drive is made to store all your files. You can go and learn more about the different external devices that many groups can make, and choose the right devices that you can be comfortable using with your PC.