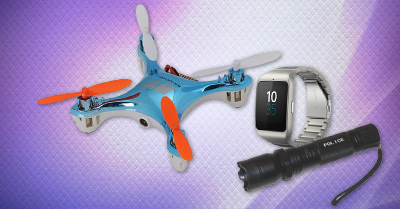 Gadgets Go Along the Way
Whether it is for leisure, or an integral part of your everyday lifestyle, gadgets today are important for every individual. It is a revolutionary material wherein certain ideas become reality through the use of technology. There are many developments when it comes to advancing the way we live. Different developers have made gadgets that are very useful to the public. These are often referred to as masterpieces because not only did these come from a person's idea, but are also made real with dedication and inspiration.
Electronic Gadget and Gizmos
There are so many cool gadgets filling up the market, and these are very hard to choose from. However, making sure to know their functions before purchasing them is still a fundamental advantage. Some gadgets are used for delivery; some are for your protection. Others enhance the way we use our products, and some are the first of this kind. There comes a new kind of gadget which will change your perspective in watching television, while there are some that can help you in your work out. Whatever gadget you may buy, you'll be assured that what you get is worth what you're paying.

Drones

Overview: The culmination of small and portable flying vehicles. Drones are used for a variety of purposes that is connected to the sky. Tracking, taking airborne photos, and delivering packages are some of the ideas that the drone can utilize
Features: Drones are simply remote-controlled mini choppers. These have 3-4 propellers that help it fly, with a sturdy body that allows you to strap items on to it for delivery.
Smartwatches

Overview: The next step toward a high-tech wearable. The smartwatch lets you take calls, run apps, and use your phone from your wrists. Most smartwatches also double as fitness trackers that can help you track your daily exercise routine and improve them.
Features: Most smartwatches have sleek but durable design, with a touchscreen interface. These run at least 24 hours before charging via microUSB.
Stun gun Flashlight

Overivew: The latest of personal protection, this military-grade flashlight has an added capacity with a stun gun that can protect you from attackers.
Features: This powerful stun gun carries 8,000,000V with 300 lumen ultra-bright tactical flashlight. This device also has enhanced reflector system for optimum brightness, and up to 100,000 hour CREE XP-G2 R5 LED bulb life.