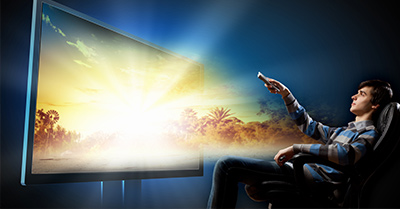 Product Overview: Consumer Electronics
The question is, how do you exactly determine if a product is under this category? With so many items popping out of the market, it can really be daunting to think about sorting them all into bunches of categories and then boiling them down into which products are included into this and that. And one of the most diversified is, yes the one mentioned on top. There are so many items inside and outside of your home that are counted under this category. The industry manufactures and distributes almost everything, from karaoke, television, mp3 players, speakers, up to DVDs and Blu-Ray Players!
Their most famous line of products come in consumer electronics such as, televisions, DVD players, CDs and the like, while audio devices come in as well like head phones, music players and speakers. And with the growing market for gaming products, these items are in the list too. Also, with the continuous advancement of technology, expect the range of electronic devices to expand more, covering other areas as long as the product requires electrical power to be functional. So it is usual for this grouping to have a number of cool, new products on or about to reach electronics store shelves any time soon. But as of today, these products are now based on digital technologies and have largely merged with the computer industry.
Creating the trend for electronic devices
Since these devices are always a hit for consumers and almost permanently in tip-top shape in the market, gadgets are the usual subject for modifications and improvements thus bringing in the trends and creating the buzz around such products. Also, by heavily inclining to digital technologies, there is perfectly no reason for these products to not create a trend or not to be on the trend at all!
One sole driver of the trends for these products are their own respective manufacturers, talking about the big names in the industry such as LG, Sony, and Samsung that take pride and toll into producing and putting their own trademarks within the product and within the industry's market overall.

Types of TV for home entertainment

LED TVs: These items are the best TV model in the market today, producing bright beautiful pictures but also come with a high cost investment. These televisions are perfect for watching home-accustomed tv programs.
Smart TVs: These are one of the products of consumer electronics convergence. Basically a hybrid, these televisions have both the functions of a television and a normal desktop computer. Some of the functions are Wi-Fi connections, internet browsing and access to personal network options
3D TVs: These televisions are relatively new addition to the TV market but explicit superior picture quality to other models of the TV. 3D Television is perfect for watching sports, action and thriller types of programs.
Plasma TVs: This set can produce deeper blacks and many more subtle shades of gray which is ideal for watching scary movies. Color production tends to be more accurate than LEDs.
Today's line of Audio Device

Headphones: These audio electronics are used in personal sound listening. It may come as in-ear and over-the-ear headphones and are perfect sound accessories for mobile devices but are compatible with PCs and laptops too.
Home Theater: If you want cinema type quality sounds, then go for home theater system! These items are known to produce high quality sounds delivered by different speakers and woofers.
Music Player: One of the most famous consumer electronics today. The likes of Mp3 players, CD players, iPod, DVD players and many more. These products provide its user with song storage and playing. Some of them, like mp3 players and iPods, allow you to bring your music on the go.
Speakers: These items are mostly used for Televisions, computers, laptops and very minimal with mobile phones. They also come in sizes to cater music lovers of their every needs.
Gaming Consoles that are strictly for gamers

Handheld Consoles: These consoles are famous for their portability, perfect for gamers who want to play outside of the house or bring their games anywhere they go. The top brands for these products are GameBoy, Nintendo and Playstation.
Stationary Consoles: Perfect for gamers who love to play the game at the comfort of their home, while lying on the soft couch or even when sitting at the best seat in the house! Playstation, Sony and Microsoft are the leading brands of these products.
Game Accessories: Game accessories differ depending on the type gaming device. Some of the popular gaming accessories are gamepads and controllers, chargers, gaming headsets, and even keyboards and mice for desktops.