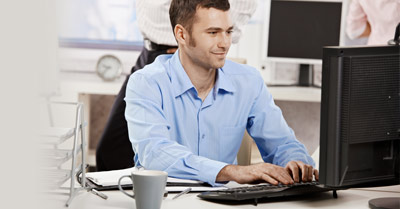 Advancement of Technology from Desktop and Laptop Computers
Look around your environment for a while. See how everyone – from businessmen to students, to kids and adults, parents and children – has some form of computer that people use for multiple reasons and purposes. Many years ago, this type of device was quite an outstanding technology, that it was only accessible and used for large business and government projects. Today, anyone can have any different form of this technology – from a trusted desktop PC to a more portable laptop and even the defining accessories for these types of tech such as the innovating gaming mouse and gaming keyboards that refined the standard ones.While the two variants of the gadget can serve you the same purpose, there's still a degree of contrast between them that you may want to check out the two computer types' features before deciding.
The Importance of the Desktop through its Use
One of the more common forms of the computer, a type which is commonly associated with the device, is the desktop PC. The larger variant, comprised of different gadgets and parts, was first developed to provide industries the means to advance their businesses through communication, research, and storage. Today, even the most common household has a basic desktop installed in their home, where members of a family can use for playing games, surfing the net, checking social media sites, and other tasks. This type of PC soon branched out to other different sub-categories with different strengths, based on the features put into them. Trying to look for the best desktop that you can call your own? Check out the different types of computers below, and see which type of PC you prefer the most.

Basic Desktop computer

Uses: The basic desktop is widely known as a standard computer, perfect for family use like research, social media, low-res gaming, and typing.
Features : The standard desktop often has balanced specs all-around, with internet connectivity, decent graphics, and working programs.
Accessories: Majority of these computers require a standard QWERTY keyboard, optimal storage and performance and should come with standard speakers and an optional printer.
Brands available: Most of the known casual computers are made by Dell, Acer, and HP
Gaming Desktop computer

Uses: These desktop PCs comes with powerful specs and fast processing for playing HD games without a hitch.
Features: These type of computers require hardware comprising large storage capacity, powerful processors, and high graphics card
Accessories include: Most of the gaming PCs require specialized equipment like gaming mouse and keyboard, Hi-Fi computer speakers, and sometimes, an optional USB controller
Brands available: Most of the known brands that make gamin rigs are Digital Age, eBox gaming, AMD, Acer Veriton, and Alienware
Professional desktop

Uses: This business-type computer is needed for making reports, showing presentations, and storing important documents. Every employee in a working place requires the mose optimum professional PC.
Features: This type of computer focuses on Internet accessibility, connectivity with other devices, high storage capacity, and multiple business programs installed in them
Accessories include: Most of the peripherals needed for this PC include the Office-type printer, projector, power regulator.
Brands available: The Apple iMac, HP, Lenovo, and Asus are some of the brands known to produce professional PC.
Media-form computer

Uses: This professional computer subtype is specifically built for making, storing, transferring, and presenting media files like HD videos, High-res images, and Hi-Fi sound files. Most media companies use this type of computer to create their content.
Features: The computer comprises HD screen, large storage capacity, high graphics card, and media editing and media playing software
Accessories include: The HD printer, stylus pad, computer headphones are some of the required materials needed for this type of computer.
Brands available: Some of the brands that fall under this category include the Apple iMac and Lenovo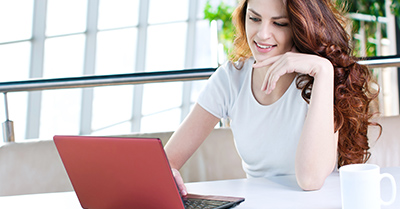 The many types, forms, and uses of the laptop
Computers are becoming more accessible each year. From the much dependable desktop PC, the technology became more portable through the laptop. This handy version of the PC was first conceived as an alternative way of using the computer while on the go. In terms of specs, this convenient gadget has similar processing power, usage, and hardware as its larger counterpart. The only difference was that the device uses the standard features seen in most computers. Soon, the diversity once seen in the different types of desktops was soon implemented this compact computer, providing a more diverse market for this reliable, movable, and more personal gadget. Want to see how this smaller gadget expands through different types? Then check out the specs differentiating a gaming laptop from a business one.
Shop for the best and most trusted desktop and laptop just for you.
Technology and communication pretty much revolves around these two forms of the reliable device. The computer has become an essential part of our way of living that imagining a day without checking your e-mail, playing games, or preparing type-written documents for work seems impossible for people. In fact, look into the other appliances and electronics we use. Believe it or not, these products are either connected to a computer system, or have design features and specifications based on this premiere device. Take a moment and appreciate how the desktop and laptop computers have made our lives easier, and how it personally changed your lifestyle. In time, the next device you buy can be life changing as well.

Notebook laptop

Uses: This standard-sized laptop is made for multiple and personal use
Features: Wi-Fi and Bluetooth enabled, standard QWERTY keyboard, decent storage space and hardware, similar use with a desktop, but much more portable
Brands available: Some of the brands under this include Toshiba, Acer, Dell, HP, Redfox
Netbook laptop

Uses: This business/school laptop has a much smaller form factor, but is reliable for a more portable use.
Features: This laptop boasts fast Wi-Fi connectivity, above average storage capacity, and fewer hardware to maximize performance.
Brands available: Some of the brands that make netbooks include Asus, Lenovo, and Neo
Gaming laptop

Uses: This laptop with strong specs and high graphics is made for playing HD games
Features: Majority of the gaming laptops have Full HD screen with high graphics card, strong processor, high RAM space, and ample storage for playing games without lag
Brands available: MSI is one of the most well-known brands that make laptops for gaming. Other brands include, Alienware and Asus X series
Hybrid laptops

Uses: This multi-purpose laptop with touch display can double as a tablet if needed
Features: This laptop is unique, due to its IPS touchscreen display. Majority of these tablets run Windows 8/8.1 and comes in either 180-degree flip technology, or detachable keyboard dock
Brands available: The Asus Transformer series, Acer Aspire Bookflip, Neo Shift, and HP Pavilion Hybrid are the more well-known laptops that can double as tablets.