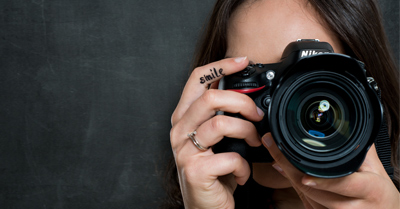 Nikon Camera: Supreme Photography Now in Philippines
When it comes to capturing moments, you would want to do so with high quality and vivid images – exactly like how Nikon cameras produce their photographs. The Japanese camera brand has been on the market since 1917 and since then, has developed more ways to produce superior imaging and photographs, through their trusted cameras. If there's any indication, this is why the brand has been on the forefront and leader in the industry.
The brand has a wide range of cameras that professional photographers, enthusiasts, and even amateurs can use. The Japanese group ensures that all of their products not only give you the best quality images, but also the most reliable photographic materials that you can use on a daily basis. The brand focuses on DSLR/SLR cameras, point and shoot cameras, and other types such as the bridge and mirrorless cameras for their patrons.
Nikon Cameras: For Image Perfection
All in all, you can never go wrong with getting a Nikon device for your camera. Whatever it may be that you are looking for, the Japanese brand definitely has the right gadgets for you. They have products loved by professional photographers and casual shooters for people who simply want to make the most out of life and capture every moment. You can select from a wide array of cameras that brand boasts of in terms of quality, durability, and prouctivity.
Why Choose Nikon Camera?
The said brand offers a high-end camera.
It is globally known brand, quality won't be at risk.
The camera is worth the price, because it is up on the latest trend in technology.
There's a wide range of high standard cameras to choose from.

Nikon DSLR cameras

Overview: Unlike most professional cameras out there, the Nikon DSLR is marketed specifically as a very casual device, suitable for family-oriented use. This, however, do not discredit the capabilities of the cameras as these still provide enough features for advanced users that do photography for a living.
Specs and Features: Nikon's Digital SLR series all come with 24MP CMOS Sensors, that can take high-res photos and full-HD videos at 60fps. The cameras also all have Wi-Fi capability on their business-type-looking form factor.
Camera Types: The brand's DSLR line up are divided into Entry-level, Enthusiast, and Professional forms of devices. These three forms have their own line of very productive cameras.
Nikon Coolpix cameras

Overview: The Nikon Coolpix comprises the main line of digital cameras that are diverse, durable, and made for both performance and style. These cameras each have unique specs and features, but all are produced for a the similar function: to provide compact and portable cameras that they can put on their pocket
Specs and Features: This brand of digital cameras sports a very small and compact form and design, housing 12MP lowlight CMOS shooters. The camera can capture high res pictures, isible through their TFT back monitor, and can record up to 1080p videos at 30fps. These cameras use SD cards to save and store the files.
Camera Types: The Coolpix cameras are all designed and marketed as separate subgroups to target different users. There are Coolpix Advanced Performance cameras for better camera results, Budget Friendly for first time users, and Waterproof/Shockproof for adventures and travel.
Nikon 1 cameras

Overview: Performance and portability are the main selling points of this hybrid digicam. The device comes with the added feature of lens compatibility on a much smaller form factor.
Specs and Features: The Nikon 1 has a CMOS resolution ranging from 14MP – 18MP. The cameras also have 1080p full HD video recording at 30fps, enhanced up to 60fps with a reliable and compatible camera lens. The devices also come with Wi-Fi connectivity.
Camera Types: The Nikon 1 cameras come with in three different types: Everyday, Performance, and Adventure. These cameras also come with a separate series that focuses on their camera lenses.