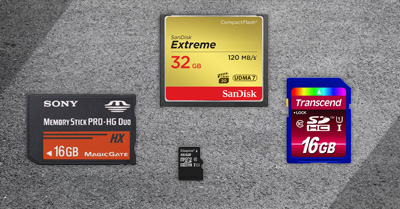 Store all Your Images in Your Camera Memory Card
Almost everybody owns a camera these days, be it a point-and-shoot one, a bridge camera, a DSLR camera, or selfie camera. This device has nearly become an essential to everybody who wants to capture special moments with their family and friends. Filipinos are big on taking photos, due to the belief that not all events can happen again, especially for reunions and the like. For some, it is also worthwhile to spend for a decent camera memory that can store all these important stills.
Memory cards have long since replaced the camera film. These miniature chips store your pictures instantly which can be copied, transferred, posted, and printed. Most cameras that have video capability also need these cards to save the video for future viewing. Professional cameramen carry at least three spares of camera memory cards in case they run out of storage, and may need additional depending on the quality and quantity of the photos he and she take.
Memory Cards for Your Convenience
Selecting the most appropriate memory card for your camera often strongly depend on the settings of the device, the number of shots you plan on taking, and what type of camera you use. The type of memory primarily depends on how high quality you want your stills to look. A single A4-sized picture that is high resolution can take up hundreds of megabytes in space. Of course, more shots mean more storage. In this sense, the best camera card would usually be the one with a large capacity. However, not all types of SD cards are compatible with all types of cameras. Simple digicams still have caps on the maximum storage card it can allocate. Simply get to know your camera's specs before choosing.

Camera SD Cards

Memory type: This is most common form of memory card for cameras. The SD card is a portable chip that stores and protects all files stored on it. SD cards are often used in standard digital cameras and some game consoles, allowing you expand the devices' built-in memories
Product features : The SD card is known for its versatility and connectivity. Almost all devices around are built with SD slots in them in case you'll need to transfer files from the memory device. SD cards also have a write-protection feature accessible by a very small lever, found on the card.
MicroSD cards

Memory type: The microSD card is a smaller variety of the camera SD, meant to expand storage of mobile phones and tablets. Some microSDs come in much larger capacities, due to its more common usage in mobile devices.
Product features: Aside from its smaller form factor, the microSD also sports much faster file transfer speeds between devices. Majority of microSDs sold also include an SD adaptor, allowing you to use the small device as a camera SD.
Memory Stick Pro Duo

Memory type: The Memory Stick Pro Duo card is a special SD card created by Sony, used to store much larger files, specifically HD videos and 4K content. The Memory Stick Pro is also used as storage for some gaming consoles and a few portable TVs and DVD players.
Product Features: The Memory Stick Pro comes in much larger storage capacities and faster transfer speeds. In terms of versatility, since the device was created by Sony, the storage card isn't compatible with most devices, but comes with a USB connector, allowing you to use the memory card as a flash drive.
Compact Flash Cards

Memory type: The very first type of camera memory card produced. The Compact Flash is the durable, powerful, and spec-heavy brother of the other memory cards, used for professional cameras and digital camcorders.
Product Features: This memory card easily has the largest storage capacities, nearly reaching 500GB. The Compact Flash also holds files safely through its built-in programs that ensure files wouldn't get corrupted. The large memory card also has ample transfer speeds, capable of moving HD and 4K files in minutes.