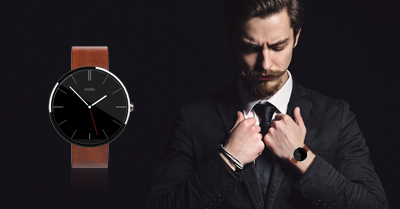 Motorola Philippines: The Pioneer of Mobile Communications
Motorola Solutions, Inc. or simply Motorola is an American brand of data communications, but they also provide telecommunications equipment that ensured their success. The company invents, builds, and delivers the best mobile devices on the face of the planet and aims to continuously improve the lives of millions of people. Being one of the maker in electronic industry, they also come up with most of the technologies that make communication a lot easier – which resulted to the first ever mobile phone being made.
The Constantly Evolving Motorola Mobile
Being the first, means having a lot on their plate, the expectations from Motorola are great. However, they continue to bloom by combining that pioneering spirit with a transformed commitment to their consumers. From stylish flip phones, Motorola now has moved along with the times and have created their own versions of a smartphone that runs on the Android operating system – the world's most famous OS.
Apart from mobile phones, Motorola's product range now includes watches as well as other gadgets such as scanners that can be used by business owners. But of course, they also continue to improve mobile communications by making smart watches that go quite well with their array of smartphones. Looking to buy a new phone to accompany you on a daily basis? Go for the innovators, go for Motorola.
Why choose Motorola?
Products have diversity among series, targeting multiple customers
One of the most durable phones ever exist
Worth spending your money with because of the mobile features that you will absolutely enjoy
The brand has lots of variety of models, all meets your expectation in terms of quality

Motorola Phones

Overview: Motorola's signature devices are their phones, running the latest Android OS. The brand's smartphones are widely considered as high-end and are built through numerous partnerships with other established tech companies
Products available: So far, the brand's current flagship is the Google Nexus, powered and supported by Google. Their other products include the Moto E, Moto G, and Moto X series
Technical specs: The Motorola Nexus flagship has a 5-inch Full-HD resolution, running quad-core processors with a 32GB non-expandable storage, and 3GB RAM. The phone also comes equipped with a 13MP camera.
Motorola 360 Smartwatch

Overview: Aside from the brand's standard smartphones, Motorola also included the Smartwatch technology into their arsenal of devices. The Motorola 360 Smartwatch is designed to partner with the flagship Motorola phones, as well as provide other features that you can access on your wrist.
Technical specs: The 360 watch syncs with any smartphone running Android 4.3 or higher, making the phone's features more accessible through the watch. The wearable is water resistant, comes with a long lasting Li-ion battery, and has a built-in pedometer and optical heart rate tracker.
Other features: The smartwatch has a selection of metal bands, leather bands, and silicone bands to choose from. The device also comes with a wireless charging dock for its battery.
Motorola Accessories

Overview: Motorola has other devices and peripherals developed to make the phone's usage more easier. These include some accessories that you'd normally buy for your phone.Headphones, Speakers, Streaming devices
Music and communication: Motorola has headphones, speakers, and Bluetooth headsets to help you listen to music, and make calls on the go.
Cases and Shells: Smartphones, despite its durability, may suffer from impacts. Good thing that Motorola has film protectors, cases, and hard covers to protect the device
Power and Storage: Of course, one of the more important accessories of the Motorola phone are its chargers. The brand's cellphone chargers come in standard design and as powerbank hybrids, acting as a regular charger that charges along with your phone. Micro SD cards are also available for the brand.