Interdesign Boutique Box (Split Finish Stainless)
340
340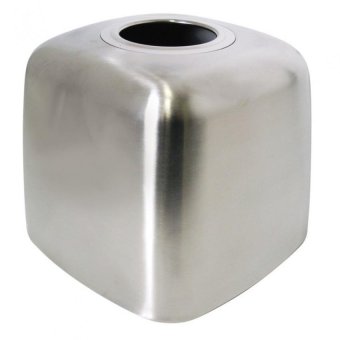 Product details
Key Specifications
Contemporary design

Stainless steel finish

Rust-proof

Easy to clean

6.3-Inch by 6.3-Inch by 6.2-Inch
What's in the box?
1 x Interdesign Boutique Box (Split Finish Stainless)
Features:
Brand: Interdesign
Model :

CO BAN KIAT HARDWARE, INC.-ID-24475

Size (L x W x H cm) :

16 x 16 x 15.74

Weight (kg) :

1

Style :

Contemporary

:

Defective items can be returned to Lazada within the specified warranty period. If found to have a manufacturer's defect the item will be fully Refunded. Please note that Lazada will not perform any repairs and will not be held liable liable for any defects caused by the customer or defects occurring after the expiry of the warranty period. Note that the warranty does not cover normal wear and tear, excessive abuse or misuse or any instructions provided by the manufacturer or merchant that was not followed by the user that may cause the warranty to be voided.

Warranty type :

Lazada refund warranty only
Product Description
InterDesign's Cameo Boutique Box adds a nice accent to any room with a fresh contemporary design. Brushed stainless steel finish is durable and rust-proof, ensuring cleanliness. Wide mouth and rust-free material makes this easy to clean and maintain.