MAKEUP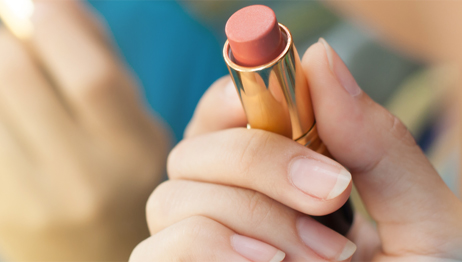 Cosmetics are products that are used to enhance ones' overall appearance, from the person's aesthetics to his/her body odor. These can range from face and body makeup, fragrances, and nail products. Makeup is the product that is normally used on the face and body to highlight and conceal certain body features. These can range from different products that are made for specific parts of the face and body; as using one that is not made for that certain job can lead to skin irritations and problems. There are items specifically made for the face, lips, eyes, and nails, all made in many different shades that can complement each skin tone. When buying cosmetic products you have to make sure that it is compatible with your skin tone and type; as some shades and colors look different on certain skin tone and some formulation are best for a certain type of skin. When determining your skin tone you should look into your skin color (fair or light, medium, dark, and olive) and its undertone (warm, cool, and neutral. Fair skin color is characterized by pale porcelain like or milky skin color with peachy or rosy undertones. Medium skin color is described as light beige or tan, or locally called as moreno or morena. People with dark skin color usually have deep brown to ebony complexions. Now, undertones on the other hand, are much more complicated to figure out. It is usually determined by looking at your veins if it looks blue-ish to purple-ish you have a cool undertone, if it's a bit green-ish you have a warm undertone, while a neutral undertone is characterized by blue-ish and green-ish veins. Determining your skin color and tone isn't the only thing you have to know to be able to buy makeup that is suitable for you, you also have to know what your skin type is; normal, oily, dry, combination, or sensitive skin. Normal skin type is described as having a good balance of water and lipids, rarely visible pores, it is not too oily or too dry, and it looks like smooth and radiant; this skin type is the least problematic of all. If the skin on your face looks dull, has a rough complexion, looks flaky and there are visible lines, then you have dry skin. Oily skin is defined as having a shiny and moist face, clogged and visibly large pores, that is usually prone to breakouts. Combination skin is usually characterized by an oily T-Zone (the nose and forehead area) but the rest of the face is dry or normal. The most problematic and fragile skin type is the sensitive skin; it is described as having dry, flaky, and irritable skin. Sensitive skin also normally has rashes on it. It usually feels stingy when products are applied. This type of skin should normally use dermatologist-approved items. There are many items suitable for different skin type and tone, so buy the products that will fit your preference, to avoid wasting money.
When doing makeup, make sure that the face is clean, use a cleanser suitable for your skin, then proceed with moisturizing your face, at this point you can also apply serums or treatments that you're using. Next, apply the primer; this product is used to minimize the appearance of pores, provides smoother makeup application, and helps in the prolonging of makeup on the face. Afterwards, put on the foundation; this comes in different forms (liquid, cream, mousse, powder), this provides sheer to full coverage, and helps in evening out the skin tone. Then apply the concealer to cover imperfections like under eye circle and blemishes. Then use a powder to set it all on. Afterwards you can add a touch of color with a blusher and/or a bronzer. Highlighters and contour powders/creams are used to define your face. For the lips, exfoliate it first to remove dead skin cells to avoid patchy looking lips. There are different lip products that you can use; lip balms are often used to moisturize the lips, lipsticks add a very pigmented color to it; this comes in different colors, shades, finishes (matte, satin, and sheer) and forms (stick and liquid), lip liners are used to outline are lips and helps define it more, and lip glosses are used to add sheen and a tint of color to the lips. When doing your eyes, make sure you get the eye shadow color/palette that is suitable to your eye color. You can use an eye liner (liquid, cream, ad pencil) to add definition to your eyes. Mascaras are used to curl, lengthen, and add volume to your lashes. Filling in your eyebrows, properly, can make a huge difference to your overall look. You can fill in your brows using a brow pencil, pomade, powder, browcara, or combining any of these items. These should be properly applied using tools like brushes and sponges. To make your look last the whole day you can use a setting spray after you have finished applying makeup. There are different nail products that you can use for your manicure and pedicure. Nail polish is a lacquer that is applied on toe and finger nails that provide color and decoration. The base coat is used to help strengthen the nail, provide texture, and make the color last long, it is applied before the nail color. The nail lacquer comes in different finishes, colors, and formulations; some are chip-resistant, while some are said to last for over a week. The top coat is used to seal in the color; it usually has a quick-drying formula to hasten the drying of the lacquer. These coats can be removed using nail polish remover or acetone. The gel type nail polish is formulated differently, it can last up to weeks on the nails when applied properly; it uses ultraviolet LED to dry, and can be a bit more difficult to remove. Similar to makeup, there are different tools that you can use to apply nail polish.
SKIN CARE

To get perfect skin, one must know his/her skin type, as this is where he/she will base what products and routines they need and must do. Some skin types (Oily, Dry, Combination, and Sensitive) have different and special needs to be taken care of, compared to the ones with normal skin type. Taking care of the skin is really important, failing to do so may lead to skin irritations, diseases, and irreversible consequences. Skin care does not simply stop at washing your face with soap and water, as we age our skin loses moisture and elasticity, which usually lead to dull looking complexion. Many experts always say the best way to avoid certain skin problems and diseases is prevention and having a proper skin regimen is a good way to prevent it. Normally, the first step is cleansing. Always remember to clean your face with the proper cleansing products; your regular body soap will not do, as the skin on our face has a different texture from the skin of our body. Cleansing removes the oils and dirt that clog the pores and may lead to breakouts and acne. There are many cleansing products in the market, you can choose from different types, formulation, and features. There foam, oil, soap, gel and water based cleansers. Some are made with anti-aging, whitening, pore-minimizing and brightening properties. Next is to moisturize your skin, you must know what type and formulation of moisturizer is suitable to your skin. There are some cleansers that have beads that help exfoliate the face, removing the dead skin cells, and revealing renewed, fresh and glowing skin. Next is to apply the creams, serums, and treatments that you need. This is why knowing what kind of skin type you have is important, as you should not use a product that does not cater to your need, because it might cause a bigger problem. The different types of creams, serums, and treatments answer different skin needs like whitening, anti-aging, skin repair, brightening, and a lot more. Always remember to protect your skin; one must use a sunblock, suitable for the face, with the appropriate SPF. This should be applied before leaving the house, especially when it is really sunny outside. Also, there are face masks, scrubs, and peels that you can use to remove and prevent the build of oil and dirt which leads to acne and blackheads. These products have different formulations, it could have a lightweight or heavy formula, it could be gel, water, and oil-based. Skin care does not stop with applying creams and toners, one should have a healthy lifestyle, drink a lot of water; about 8-10 glasses a day, don't smoke, eat a healthy amount of fruits and vegetables, and get enough sleep and rest.
Hair Care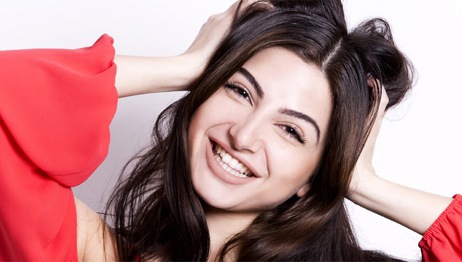 Hair would be probably one of the most noticeable parts of our bodies. As the saying goes, it is the women's crowning glory. It is but needed that women take care of their hair the proper way every day. Whether you are sporting short or long locks, there are certain hair needs that are to be met. And there are various ways to fulfill them. It is common that hair must be washed daily, but it has also been proven that doing so damages it, and not helping it to grow longer. Shampoos are the basic need of the hair. Washing it every other day with the formula is the advised care for the hair. Different variant of shampoos are available. Each of which have certain specialty treatment provided for your locks. Whether the hair is dry, frizzy, limp, dull, bleached, or dyed severely, a shampoo is already formulated to aid its care. For the days when hair isn't washed, dry shampoos are also available. These come in spray cans that are shaken before use. It is formulated to reduce excess oil in the scalp. Conditioners are mostly formulated to be paired with shampoos. This formula is thicker than shampoo and is supposed to be massaged on the scalp after rinsing shampoo off the hair. Unlike shampoos that are washed off immediately, conditioner treatments are supposed to stay on the head for at least five minutes to achieve full effect. There are locks that are sensitive to strong formulated treatments that whether women are very keen to the shampoo and conditioner that they use, the hair still gets damaged. Thankfully, there are organic formulated treatments made especially for this problem. These are made from ingredients that aren't artificially produced. The strands of the hair don't only need the nourishing of the shampoo and conditioner. After drying them, there are products that are created to keep them in place all day. Leave-ons come in different variants as well; specially formulated to target the problem of the hair. Frizzy, split-ends, or brittleness are resolved just by massaging this once your hair is fully dry. Plus this keeps your hair smelling fresh all day. Aside from leave-ons, hair oils are another way to aid in hair care. These come in spray, pump, or just pour bottles; and are used mainly for smoothing, curl control, frizz-free, soothing, and anti-damage purposes. Apart from the daily treatment and care that women are accustomed to, weekly and bi-weekly hair treatments are also available. This is advisable for the busy women who can't afford going to the salon regularly. They can either be hot oil, hair spa, hair mask, or hair coat. These are helpful do-it-yourself formulas that can be used even without the equipment found in hair salons. These hair treatments are usually used after washing the hair with shampoo and conditioner and once the hair has been towel-dried. When applied, these creams are supposed to stay on the hair for at least 15 minutes for maximum results. They target damaged, severely dyed, brittle hair, etc. all the while bringing back the lost vitamins and nutrients.When hair is properly cared for, women usually don't have to spend too much money trying to make their hair look good. With just the proper products, your crowning glory can make you feel beautiful and fresh all day.