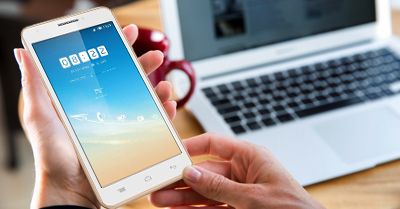 Cherry Mobile Philippines has Everything for Everyone
It is really hard to imagine that Cherry Mobile, a widely known telecommunications group, had their humble beginnings in the Philippines, especially with the rate of success they've achieved at this point. From selling gimmicky feature phones to young people many years ago, the brand has transcended into making gorgeous and spec-heavy smartphones that not only cater to the young and free, but also for professionals and businessmen.
Founded in 2008, Cherry Mobile first sold the TV phones – cellphones that can view TV programs via a retractable antenna. They then released affordable QWERTY phones to compete with other tenured phone brands that time, before finding success in the smartphone category of the market. Today, Cherry Mobile is one of the top brands in the Philippines, showing that a homegrown company can really make it, especially in the tech industry, developing smartphones and tablet PCs for everyone. Topping that all off is their very fair and affordable price tag.
The Many Perks of Cherry Mobile in Philippines
One of the usual aforementioned advantages of Cherry Mobile is that it is one of the most affordable brands on the market that sell powerful and flagship-level devices. In a few years of the brand's venture into the affordable flagship market, allowed most people to get a high-end smartphone that they can use at the same wavelength as the other tenured brands. Cherry Mobile also promotes the local app makers by making a Filipino version of the Google Play and App store on their devices, where you can download apps made by other Pinoys. The brand's partnership with Microsoft is also a no-joke feat, allowing the brand to introduce Filipino-made Windows devices on a budget. If track record is important to you when selecting a phone or tablet, look no further than Cherry Mobiles' tenured devices.
Why choose Cherry Mobile?
Homegrown smartphone company that promises to make "Everything for Everyone."
Reached a high-point in the Mobile device industry under a short time
Smartphones have certain features that will surprise you when you use them
First local brand to release affordable Microsoft devices

Cherry Mobile Smartphone Series

Flare Series: The Flare series is one of the brand's flagship devices, sold for casual and social media use. It's upcoming device, the Flare X run Android 4.4 KitKat on a very dependable octa-core processor, and a hefty 16GB expandable storage, with 3GB RAM.
Cherry Touch HD: The Touch HD is the proudest device that any person can own, costing even less than the standard entry-level device, yet posing as a full-fledged midrange device. This device runs Android 4.4 KitKat on a 1.2GHz quad-core processor, comes with 5-inch HD display, and 8GB expandable storage with 1GB RAM… and it costs much less than you expect.
Cubix Cube: From the makers of Cherry Mobile, this upcoming smartphone brand will surely redefine the phrase affordable flagship, giving us the most price-friendly mobile device that runs on premium specs and features. Octa-core processor, 16GB expandable storage, 2GB RAM, and 13MP camera, on a very cheap price tag.
Chery Mobile Tablets

Superion Series: The Superion series is the brand's tablet line, making affordable but reliable tablet PCs for people. Its latest version, the Superion Odyssey, sports an 8-inch Full HD display with an 8GB internal storage, 1.2GHz quad-core processor, and call facility.
Fusion Series: The first line of tablets produced by the brand. Like its namesake, the Fusion series "fuses" the brand's smartphone manufacturing knowledge with the computer's technology, to produce one of the first Filipino-made tablets. Today, these devices serve more as a start-up series for first time tablet users
Alpha Tablets: Cherry Mobile's Windows 8.1 tablets on a budget. The two tablets under the Alpha series use 1.3GHz quad-core Intel processors, displaying programs and apps on their 1080p Full-HD touchscreen displays. You can also attach a keyboard on these to turn them into laptop hybrids.