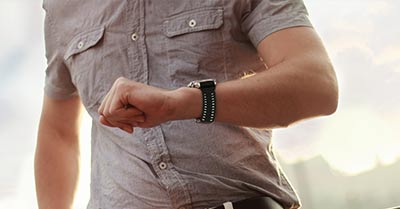 G-Shock as the face of Casio Watches
Since its first launch in 1983, G-shock watches had been known to pass the then famous classical watches in terms of resistance and toughness. Casio, that had been the go-to brand of watches ever since people needed these kind of adornments, wanted to create a new tough watch that will stand the test of time and so this model of watches were the product of that vision. Even though the company had been producing top notch wristwatch over the years, fulfilling the satisfaction of every watch-lovers for such items, G-shock is now the most sought after model of Casio, bringing-in the feature they are most famous for—toughness. Now that there are various types and styles of these items to choose from, enthusiasts find it hard to choose one, since they have to consider both the features and styling before purchasing a model.
G-Shock Watches styling and features
From the early years since its release, G-shock watches are mostly designed for men to wear, which is now the opposite. The company had been producing a line of casio watches for women they called as Baby-G. As far as the top Casio watches go, those in G-shock lines are naturally and commonly on a large size, mostly are measuring as large as two inches by two inches. Up until now, the company wants to bring its signature piece by focusing on the tough and rugged construction of this branded watch. Mainly thinking about sportsmen, outdoors men and rescue workers as they create such. This is also the reason why most of these models are on a chunky and thick construction. You can choose the different options for the Casio G-Shock through the country's top online shopping platform, all at the best prices possible.
Why choose G-Shock Watches?
They offer the most unique watch function.
G-Shock watches have high durability and toughness.
Have a wide variety of styles to fit one's taste.
Caters watches for all types of athletes.

Analog G-shock Watches

Material: The strap of the of this watches are mostly made from resin and rubber; all are durable
Available Colors: You can choose from different color with black, white, orange, gray, red, blue, navy blue; these are your color options for your watches
Features: These watches come with water, magnetic and shock resistant, LED lighting, world time, countdown timer, date/day display, 12/24 hour format, full auto calendar features
Digital G-Shock Watches

Material: Like most of the Casio's G-Shock watches, the brand use resin and rubber for their material
Available Colors: Having numerous of options with the wathces you wear, starts with colors; choose from black, white, red, gray, and yellow
Features: These watches come with wonderful features. These features are shock and water resistant, day and date display, stopwatch, 12/24 hour format, and toned dial.