Quality is perhaps the most important aspect of choosing the perfect Bedlinen. Having a good nights sleep is very much dependent on the quality and comfort of the Bedlinen. We can easily measure the quality of a Bedlinen by understanding the 2 main aspects of it, such as Thread Count and Material. Read on to get a comprehensive understanding of these 2 attributes.
Fabric is made up of threads running horizontally and vertically that are woven together. Thread count is the number of these interlinked threads per square inch. For example, if a square inch of fabric in a 300 thread count sheet with a standard weave were examined closely, 150 vertical threads and 150 horizontal threads would be counted for a sum total of 300.
The general rule is that the higher the thread count, the more superior the quality of your Bedlinen. But a higher Thread Count doesn't mean much if the threads being counted aren't high quality. A fabric with a Thread Count of 200, high quality fibres can have a better hand or feeling to the touch, than a Thread Count of 400 inferior quality fibres or twisted threads. A Thread count of 150 to 200 is considered as good quality and anything above that is considered as better quality. Thread Counts higher than 200 are more expensive.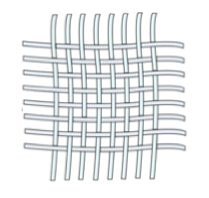 Be cautious when selecting higher Thread Counts. A fabric with 250 two-ply yarns in both the vertical and horizontal direction could have the component threads counted to a 1,000 thread count. As per rules it is an industry standard to count each thread as only one, even threads spun as two or three ply yarn.
Thread count is an important consideration to take when choosing a new set of sheets, but it should not be a sole indicator of quality. Equally important in choosing a bed sheet is the type and quality of the materials used as well as the fabrics weave.
There are several types of materials to choose from. Be sure that you pick the one that suits your needs the most. Cotton polyester is great for kids and 100 percent cotton or Egyptian cotton is great for adults. The table below shows the popular types of materials and their key highlights
| | |
| --- | --- |
| MATERIAL | DESCRIPTION |
| 100% Pure Cotton | The most widely used material for Bedlinen. It feels cool and comfortable against the skin and there are plenty of sizes and styles to choose from. It is easy to launder, is versatile and is affordable. It has the ability to transfer moisture away from the body quicker than synthetic fabrics. |
| Egyptian Cotton | This is considered to be as the ultimate bedding material as it is very strong and has lustrous fibre. It is durable and easy to care for. It is a slightly more expensive option. |
| Cotton / Polyester mix | This is an affordable and low maintenance alternative to pure cotton. It doesn't crease as easily so doesn't need ironingand also dries very quickly. This is the perfect option for you if you have a busy lifestyle. |
| 100% Pure Linen | It is heavier and more textured than cotton. It feels very cosy and comfortable to sleep on and with proper care will last for years. It is costly but it often comes mixed with cotton to make it more affordable. |
| 100% Polyester / Microfiber | It provides many advantages over natural fabrics such as improved wrinkle resistance, durability and high color retention. It also offers superior water resistance. |