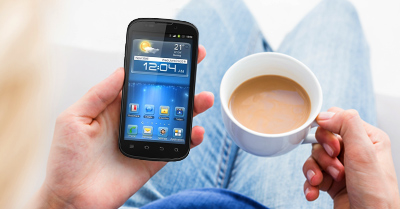 ZTE Devices: Low Cost, Yet High Quality
For most people, Internet connectivity is a must have feature for their phones. Most communication happening with our mobile devices happen online, with apps helping us text and call people, without spending much on our prepaid and postpaid load. However, not all locations have Wi-Fi connectivity. And some are not even good hotspots to begin with. For these online-savvy people, it is vital that they have a wireless device that can connect to the Internet on the go. Good thing there is ZTE.
ZTE has been at the forefront of the new form of telecommunications – one that involves Internet connectivity. The brand has focused on developing wireless dongles, and mobile data devices that can turn your surroundings into a Wi-Fi hotspot. You can also protect this Internet connectivity by putting a password on your device, making your online dongle definitely private.
Affordable ZTE Smartphones Are Also on the Move
Aside from their reliable Internet hotspots, ZTE is also proficient in making smartphones that can partner and work well with these devices. Like other brands, ZTE releases a variety of high-end, midrange, and entry-level phones, this time focusing on fast and stable Internet connectivity and visually appealing specs that can maximize this kind of fast connection. If you are a very productive person who always want to stay connected, then you can bank on a ZTE phone and Wi-Fi dongle for you.
Why choose ZTE devices?
ZTE designers are futuristic; they are always thinking about what kind of mobile phones will be needed in the future
The brand has two great high quality phone camera
The product comes with the latest software but still its low cost
The product can handle most of the popular games in playstore
The phone is equipped with android technology
Definitely, it has fun and useful gesture tools
ZTE mobile has long lasting battery

ZTE Smartphones

Overview: The brand's smartphones are more focused on users who simply want to have a smartphone on the go. Fast Internet processing, multi-connectivity, and a solid design are some of the features that you may like on your device,
Tech Specs: ZTE's reliable handheld run the most recent Android OS, on an octa-core processor. The phones measure from 4 inches, maxing up to 5.5 inches , all displaying multi-capacitive touchscreens. These can view 1080p content, with 16GB internal storage and 2GB RAM.
Available Brands: ZTE offers two reliable and somewhat affordable high-end brands: the ZTE Blade and the ZTE Grand series. Other ZTE phones include the Nubia, and the V5 smartphones.
ZTE Pocket Wi-Fi and Mobile Hotspot

Overview: ZTE's trusted pocket Wi-Fi enables you to access the Internet and turn your location into an online hotspot. This portable device can fit your pocket, has minimalist design, and can connect to your device up to a certain distance.
Tech Specs: The brand's mobile hotspot needs a phone SIM with mobile data connectivity to operate. This device then enhances the Wi-Fi connectivity and distributes the signal to a maximum of 6 meter radius. The ZTE device also has protected settings, giving you the ability to put a password in the device.
Available Brands: Most of the brand's mobile hotspots are called Mi-Fi, and fall under the MF series. These all have their own features and max radius.