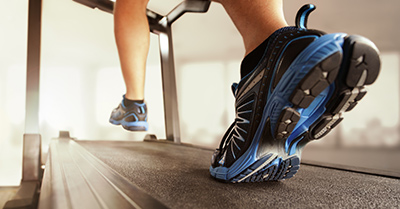 World Balance Philippines: Lifestyle and Sports
World Balance is a local sports brand that has been known for its great wardrobe and accessories that set the standards for athletic wear in the Philippines. It has produced innovative footwear and sports accessories through the years. Since its founding, the brand has distributed hundreds to thousands of shoes and sports apparel that have provided great value to its customers nationwide. World Balance footwear is divided into three departments: men's footwear, ladies' footwear, and children's footwear.
This brand has been one of the pioneering brands in the sports fashion scene in the country. World Balance has also offered a good line of casual shoes for those who want to strut the brand name everyday. It has also been producing men's and ladies' T-shirts and sports wear and accessories like socks and bags.
World Balance Products For You
This brand is popular among those who patronize affordable and quality sports products. With World Balance, price do not necessarily have to be the measurement of quality, because they make stylish and durable items then sell it at a very affordable price. So, if you want items that give comfort to your feet and enhance your performance, pick the World Balance footwear and apparel from yout favorite online shop and have it delivered right at your doorstep.
Why choose World Balance?
It is one of the most known brand for sports apparel and accessories.
World balance produces price worthy items for sports.
They have a wide variety of shoes, clothing, and accessories.
Their products are made out of quality products

Running

Items Available: The brand's running wear are shoes, vest, shorts, and shirts for men, women, and kids
Features: The shoes in this sports collection are lightweight, breathable, and have good traction. The clothes are made with breathable fabric and ultra lightweight fabrication for flattering style and performance.
Uses and Advantages: This brand's clothes that are ideally made for running are equipped with internal support for optimal stability, and a mesh back for irresistible breathability.
Street Casual Collection

Items Available: The brand's casual apparel includes polo shirts, casual tank tops, lightweight shoes, and sneaker wedges.
Features: World Balance offers casual shoes made out of lightweight material. The casual clothes of the brand have fitted design contours to your body
Uses and Advantages: This brand's casual clothes are made with polyester fabric feels great against the skin
Fitness and Training

Items Available: The brand's products for weight training are Realflex transition shoes for men and women, shorts, pants, and tops
Features: The shoes of this brand for fitness and training have sleek, urban design, a supportive architecture. The tops have PlayIce technology that provides ventilation, moisture management and fabric construction to help aid the release of heat
Uses and Advantages: This brand's clothes for yoga have internal support that helps keep everything in its place while the mesh back panel adds breathability.