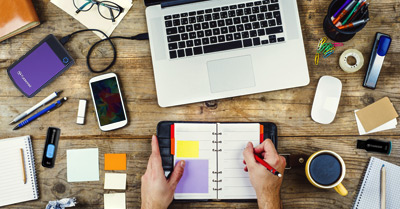 Transcend from Taiwan, To all over the World
Transcend Information, Inc. is a computer device manufacturing group that is founded and headquartered in Taipei. When the company was put in 1988, its founding members saw the steady rise of the computer as one of the most important objects that would help businesses. The company's founder, Peter Shu, wanted his brand to be the most dependable corporation, in charge of creating the best computer accessories. Since memory and storage are the most important devices for computers, the Chinese group eventually focused their resources on this particular component.
Transcend's wide portfolio of products include memory modules, flash memory cards, USB flash drives, external hard disks, and other accessories that can buff up your computers storage, on the go. Eventually, the popularity of their memory devices allowed them to branch out their offices in other countries such as the United States, Europe, Hong Kong, Japan, South Korea and other Asian countries.
Transcend makes near-indestructible memory devices
Transcend is a widely known maker of USB storage, memory cards, and external hard drives. The brand's unique line of products focuses on durability and longevity, especially since the target audiences of this group are professionals who are always on the go. Their devices commonly sport bumper protectors, are made from durable steel casings, and other materials that will ensure that the files stored in them are intact. If you want reliable storage for your files and media, that will not be corrupted, at the same time destroyed, then the dependable devices of Transcend are perfect for you.
Why choose Transcend?
The brand is considered the third largest manufacturer of USB flash drives.
Their USB devices are very durable, inside and out.
The brand offers a life-time warranty to all of their products.
Their memory devices come in different capacities, each made to be compatible with any device.

Transcend Flash drives

Transcend USB Flash Drive: This USB flash drive sports a retractable USB heads, and comes in both 3.0 and 2.0 variants. The devices have varying storage capacity, with optimum transfer speeds from your PC.
Transcend Jet Flash USB: This reliable USB has fast writing speeds, both compatible with USB 2.0 and 3.0 connections. This device also sports protection via a Exclusive Transcend Elite data management software
Transcend USB-OTG: This small device has a microUSB end and a USB 3.0 connector. This USB-OTG device provides very fast file transferring from your computer to your mobile device
Transcend Memory cards

Transcend camera SD: Transcend's SDXC and SDHC memory cards come in different storage capacities and are categorized according to its class. These SD cards work well with digital cameras, and handheld consoles that need storage to save data
Transcend MicroSDs: These small memory cards are used to expand the memory of smartphones and other compatible devices. These come in varying capacities, and are often sold with an SD card adaptor.
Compact Flash Cards: Professional cameras need these larger memory cards to store more HD stills. Transcend's flash cards come in 32GB, 64GB, 128GB, and 256GB variants, all with decent memory protection.
Transcend External Hard Drives

PC Storage: Majority of their external hard drives are compatible with desktop and laptop computers. These come in at least 500GB storage, up to 4TB. The brands hard drives are also designed with the signature rubber bumper exterior for added protection
Mac storage: This external device, specifically made for Mac computers, sports Apple's signature white design. These are also quite durable, and come in either HDD or SSD formats.
Stationary External drive : Made specifically for desktop PCs, this large hard drive comes in an intimidating 6-inch form factor, that houses at least 3TB of data. The device is compatible with both Windows, Linux, and Mac OS, and connects either via USB 3.0 or through wireless LAN connection.