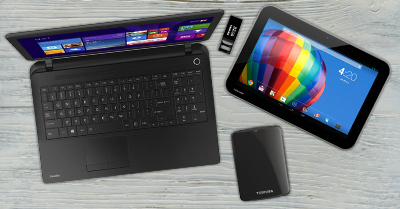 The Start of Toshiba
Kabushiki-gaisha Toshiba or we simply known as Toshiba Corporation is a global engineering and electronics corporation, founded in 1983 as "Tokyo Shibaura Electric K.K" through the merger of Shibaura Seisaku-sho (founded in 1975) and Tokyo Denki (founded in 1890). In 1978, the company name has been changed to Toshiba Corporation. Now, it is headquartered in two countries – Tokyo, Japan and Irvine, California. Their products and facilities include communications equipment and systems, information technology, electronics, power systems, industrial as well as social infrastructure systems, consumer electronics, appliances, medical equipment, office equipment, lighting, and logistics.
Toshiba for every room, every budget and every needs
Being one of the leading consumer electronics and IT companies in the world, the people in the brand always make sure that technology never leaves them behind. They assure their customers of 100% up-to-date trends in the world of technology. They make innovations and advancements for better offerings and do so at consistent manner. Toshiba also considers the designs of the products they release as this is where most consumers usually base their first impressions. They come up with sleek, elegant designs but at the same time equip their products with outstanding features.
Why consider Toshiba?
Toshiba is one of the companies offers full high quality entertainment devices and appliances to your home
Toshiba produces wide array of products, from computers and storage, to consumer electronics
Toshiba holds high status among business workers and educational institutions for providing products suitable to their industry.

Toshiba Computers & Tablets

Overview: Toshiba has had a distinction of providing quality computers that suit the need of business people and students. Their "workbooks", coined by most workers, comprises sleek laptops, dependable netbooks, basic tablets, and diverse PC hybrids.
Tech Specs: The brand's laptops run the latest Windows 8.1 OS, providing users with reliable specs and features like Office 365 and OneDrive storage. Their laptops are also quite affordable, given that these have 500GB – 1TB internal storage, Full-HD screen resolution, and responsive processors made by Intel
Available Brands: Toshiba's reliable line of laptops and tablet PCs comprises the dynamic Satellite laptops, the Tecra for business use, the Portege for students, and the high-end Kira Ultrabook. Toshiba is also home to a quality Chromebook.
Toshiba TVs & Digital Signage

Overview: Aside from their quality laptops and portable computers, Toshiba also makes HD full resolution TVs for either personal and public use. Their LED televisions are all about design and durability, so much that major companies and businesses use the brand's TVs as digital signage for their restaurants and promotional boards.
Tech specs: The brand's TVs come in premium sizes, measuring from 40-inches up to 65-inches in screen size. These televisions stream Full-HD content on their LCDs, and can connect to any power source and other devices. Some of Toshiba's TVs also exhibit 4K resolution, especially in their 65-inch TVs.
Available Brands: The brand's TVs are all coded to determine which kind really suits you. Their TVs come as LED, Smart TVs, and Ultra HD 4K variants.
Toshiba Hard Drives and Storage

Overview: This multimedia group also makes hard-disks, USBs, memory cards, and external drives that complement their highly reliable laptops. These storage devices are very durable, and can store a multitude of files on their system. .
Tech specs: Toshiba has a variety of storage devices, ranging from SD cards to USBs to hard disk drives, both internal and external. These drives carry different capacities maxing in 3TB for their hard disks, and 128GB in their smaller drives. Their USBs come in 2.0 and 3.0 versions, while all of their external hard drives connect via USB 3.0 with 2.0 compatibility.