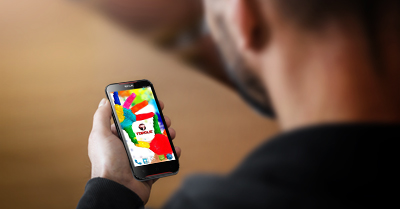 Torque Mobile: Your Device for Everyday Use
Torque has become one of the best-selling local brands of mobile phones. The brand is widely known for their cheap price and trendy designs. Their phones rival those of the higher-end brands when it comes to features, design, and affordability. This local brand is also one of the fastest-growing handset makers in the Philippines. With Torque's wide range of smartphones, basic phones, tablets, and phablets, it is hard to turn a blind eye with their outstanding products. The brand continues to provide great products suited in wide range of innovation.
Love Ko Torque Phones and Tablets in Philippines
Filipinos love staying connected with their family and friends, thus the growing demand for cellphones, smartphones, and tablets. And while Torque is one of the latest manufacturers of these gadgets in demand, there is no doubt why this brand is very much patronized by the locals. Another great thing about the brand is that it comes in a very reasonable price. These are also packed with features unique to the device on them. Their smartphones are Wi-Fi capable, comes with an Android operating system, and are also dual-SIM. No wonder Filipinos love this brand. Torque definitely knows what they're doing!
Why choose Torque?
The brand caters the needs of its consumer
Torque have excellence in providing the consumer needs
The consumer get electronics and telecommunication devices that has up-to-date features and elegant design

Torque Droidz series

Overview: The brand's reliable smartphones series. The Torque Droidz cover the flashi, midrange, and entry-level devices, with varying features that are easy to use, and suitable for all types of users. These phones also boast quality cameras above all else.
Specs and Features: The Torque Droidz series all run Android OS on a durable and high quality made device. The Droidz also sports a variety of colors with each product, giving you liberty to choose which phone is perfect for you. One particular feature of the brand's phones are their rotating phones, that let you take selfies on a high-res camera CMOS.
Phones available: The phones under this series vary, from quality midrange to affordable low-end phones, to impressive flagship devices. One of the most known series of Torque is the Droidz Swivel, with a full functioning rotating camera. Some of the more known brands include the Droidz Motion and the Droidz Life HD.
Torque Basic Cellphones

Overview: Torque isn't the brand who will let go of their basic phones quite easily. In fact, their feature cellphones can be perfect start-ups when transitioning to the smartphone. Cool, durable, and quite reliable, these bar phones shouldn't be ignored.
Specs and Features: The Torque cellphones are dualSIM and comes with the natural numerical keypads. Their screens, however, also come with touch capacity, and can stream movies up to 480p. Aside from the common calls and texts, these phones have FM Radio, a small video player, and mp3 capability. These phones also have expandable storage up to 32GB.
Phones available: Some of the brand's newer feature phones for basic users include the Torque E3, Torque D5i, and the DTV15 SLIM with TV function
Torque Droidz Tablets

Description: The brand's more premium form of tablets take the cake, with regards to affordable midrange devices. These devices features some of Torque's technological prowess, giving you reasonably priced devices that you can use for other tasks.
Specs and Features: The midrange Torque Droidz tablets come in much larger XGA screen displays. These run Android 4.2 JellyBean on a 1GHz dual-core tablet processor, with 512MB RAM. These devices also come with the standard 4GB storage, expandable up to 32GB using a phone SD card.
Available devices: Three specific devices stand out with the brand. These three midrange tablets are the Droidz Mini D, Droidz MiniQ, and Droidz Ultimate.