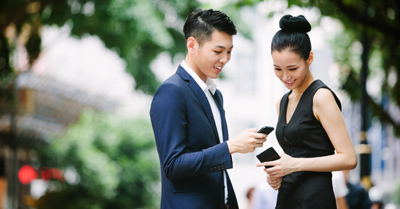 Starmobile: Premium Local Electronics At The Best Price
With the rising demand of smartphones in the Philippines, Star Telecom Alliance Resources or STAR, Inc. decided to provide the Filipino people cellphones that are reasonably priced but made with outstanding quality that's how it all began for a group of locally and internationally-based telecommunication experts. Apart from cellphones, Starmobile is also popular with their ground-breaking tablet and phablet offerings. Its vision is very straightforward: they want to understand and actively respond to the Filipinos longings to stay connected. They aim to address the Filipinos communication desires, his wants and needs, and are always in the pursuit of further cultivating and enhancing relationships between human beings.
Get Your Tablet And Smartphone From Starmobile Philippines
Most Filipinos are very budget-conscious yet still manage to be techies who love to be up to date with the latest gadgets that brands have to offer. This brand aims to cater the needs of an individual to an affordable device which has a finest quality. Starmobile ensures their customers that they get a lot with so much less than the leading brands pricing as their phones offer more features and value for money.
Why You Should Patronize Starmobile?
Affordability comes first with whatever device they sell in the market.
Proudly Filipino made.
Easy to use and durable.

Starmobile phones

General Overview: The brand's multipurpose phones aims to attract different users, and are built with features to suit the devices' different uses. Some of the phones are used for gaming while some are perfect for social media. One series is best with connectivity, and some can even stream Full-HD resolution. Whatever type of user you want, the brand has.
Product Specs: The Starmobile smartphones may come in different designs, but they most have similar tech specs. They all run Android OS on TFT touchscreen displays. Their phones have quad-core and octa-core processors allowing users to use the phones without lag. Some Starmobile devices also come with Wi-Fi, Bluetooth, 3G, 4G, LTE, and NFC connectivity
Brands: The Starmobile phones come in different series. The most popular is the flagship Knight series, the basic-to-midrange Up series, and the Starmobile Octa, featuring an octa-core processor
Starmobile Engage Tablets

General Overview: The Starmobile Engage is the brand's series of affordable, yet very high-end tablets that can compete with other flagship brands. The tablets in the series come in different sizes and designs, each made using different state-of -the art technologies, exclusive to the Filipino brand.
Product specs: The Starmobile Engage tablets run Android 4.2 JellyBean OS, but makes it up by running the tablet on dual-core hyper threading processors. This tech maximizes the core's performance, making dual-cores run like quad-cores. Their tablets also boast Full-HD capacity, allowing you to stream movies and videos at 1080p without a hitch, especially since these use 2GB RAM and 16GB expandable storage
Brands:The Starmobile tablet has one series; the Engage tablets, all coming in 7-inch, 8-inch, 9-inch, and 10-inch tablets. Each device has their own advantages and uses.