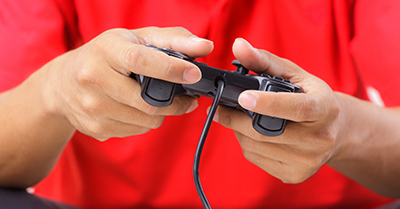 The Sony PlayStation Series: Gaming Becoming Popular
For some people, the rise of the gaming industry can be attributed with e-sports and PC gaming becoming as advanced as it is today. Others would argue that the commercial success of the different gaming consoles put gaming back on track on the public. Whichever you side on, there can't be any doubt that gaming is at its highest point right now. And one of the brands that is providing continuous progress with regards to the console gaming prowess is the Sony PlayStation series.
A lot of people today are familiar with this impressive gaming series brought about by Sony. The first console came out in 1994 and revolutionized the use of optical discs, allowing players to play multiple games on the device. Fast-forward to today, and its different iterations today make this one of the best and innovative inventions made recently. The features of the new PlayStation consoles even make them perfect as multimedia devices that can play different content, access different apps, and even connect to the Internet.
The Sony PlayStation Provides All Entertainment Possible
The Sony PlayStation series serves as one of the largest sub-brands that Sony has right now, due to the advancements and technology needed to produce the finest devices that people can play with. The Ever since the first PS device was made; Sony reiterated its use as not just gaming devices but also multimedia apparatuses. The PS1 played VCDs, the PS2 can play DVDs, while the PS3 and PS4 could play online content, and even be used as proper devices for Netflix and other entertainment that you can download and watch. The options for the PS are endless, making this one of the best devices that any person or family should play. The PlayStation is very well available in the country today. You can even buy the latest of the gaming console series on a trusted online shopping site in the country today.
Why go for the Sony PlayStation Consoles?
The iconic PlayStation series is one of the longest sub brands developed by Sony for gaming. .
The PS consoles are made to be more than just gaming devices, coming in with different features and uses for a well-rounded entertainment device.
The PS4 console also comes with different games and titles, coming from third-party developers that trust the console with their games.