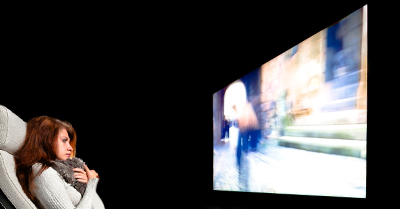 Sony Bravia Introduces the Next Generation of TVs
Watching television is the best way to relax ourselves from a stressful day at school and work. The TV is practically one of the most important appliances you can have for your home. While the technology around us advances, the TV, unlike most devices, advances with it. The strong following of this electronics device allows the TV to transcend, and become a gadget like never before. The LED TV is slowly taking the market by storm, and Sony is leading its charge.
Sony Bravia TV Philippines For You
Sony's reliable TVs are described as one of the best devices ever created. Consumers around the world are still in awe with some of their new televsions, especially after they introduced Full-HD TVs and now that the 4K TV is on the market. While the Bravia isn't one of the most price-friendly devices on the market, the high quality of the appliance will surely convince you that this device is worth the money you have. Have a try viewing your favorite shows using the Bravia, and you'll surely be impressed with its features.
Why choose Sony?
Sony has been making high quality televisions that turns user experience into the next level
The smart feature which makes it more interactive as if the user is using desktop
One of the visions of the company is the future. Incorporating advanced technology to each television they produced
There are so much more that the company is offering

Sony Smart LED TV Black Bravia KDL-55W800B

Resolution: This Smart Internet Television comes in Full-HD resolution, 1080p at 60fps
Connectivity: This premium device has 4 x HDMI ports , 3 x USB connectors, composite video input(s) x2, Wi-Fi, and Ethernet Connection
Size and Dimensions: This Internet TV measures 55-inches, diagonal size, with a 123.95 x 79.25 x 25.15cm dimension. The TV weights 18.01kg
Sony KD-65X8500B X Series BRAVIA 4K LED backlight / 3D TV

Resolution: Sony's latest and most premium television to date, this device introduces the 4K resolution, reaching up to 3840 x 2160 at 24fps. The TV also comes with 3D capability
Connectivity: The Sony 4K TV comes with a variety of ports for connecting to other devices and through the Internet. The device comes with 4 HDMI ports, a TOSLINK port, 3 USB 2.0 ports, 2 composite video connections, Ethernet, and both analog and digital input/output
Size and Dimensions: The 65-inch Smart TV measures approximately 1448 x 910 x 285mm and weighs 33.3kg. This varies with the TV stand.
Sony KDL-43W800C BRAVIA 3D / LED backlight TV

Resolution: One of the more common, yet still outstanding LED TVs of the Bravia. This television has a Full-HD 1080p resolution. This TV also has Android TV capability and 3D mechanic
Connectivity: This Sony television comes with 4 HDMI connections, Bluetooth connectivity, 2 USB ports, MHL out, and both digital and analog out connectivity.
Size and Dimensions: The TV screen measures 43-inch diagonal size. The TV also comes in 962 x 602 x 179mm and approximately 11.8kg.
Sony KLV-40R352B BRAVIA TV

Resolution: This Full-HD TV comes with the standard cinematic connectivity, viewing all content in 1080p resolutions
Connectivity: The Bravia TV comes with 2 HDMI ports, 1 USB connectivity, analog out connection, and Bravia Sync capability.
Size and Dimensions: The TV has a 40-inch diagonal screen size, with its dimensions approximately 924 x 568 x 181mm. The TV weighs 6.9kg.