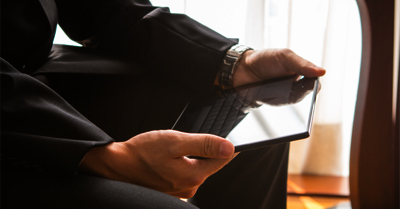 The sleek and stylish Lenovo Tablets
Lenovo is not one to back down when it comes to developing modern technology for users. With the tablet PC steadily entering the public scene, this top computer electronics group is also taking up a share of the market, creating top-tier portable computers that users can brag about to their friends. Of course, the brand's work-based image is also incorporated to these devices. As of now, Lenovo is continuously pushing the tablet as a very useful device when it comes to business and school.
The Lenovo tablet as a business PC
When Lenovo released the ThinkPad series, the use for the tablet PC is changed once more. The gadget isn't just a portable PC for social media and games; it is a legitimate electronic device that professionals can use for their jobs. The Lenovo tablet can be used to present files, store important documents, and even write reports on, making the gadget suitable for those who work while on the go. If you are one of the more serious types, who'd want to use a portable computer, you wouldn't go wrong in choosing Lenovo.
Why should you choose a Lenovo Tablet?
Very sleek and edgy design. Looks very high-end
Reasonable price for products that will last for years
Integrates multiple technologies on their devices, using Android and Windows on their devices.

Lenovo A Series

Tablet Overview: Lenovo's entry-level tablets for SMBs and casual use. These tablets run Android OS and comes in very portable sizes, ranging from seven inch to ten inches.
Technical Specs: The Lenovo A series run Android 4.2.2 Jelly Bean OS on a 1.3GHz quad-core processors. The 1280 x 800 IPS screens have optimum display brightness, suitable for watching videos and reading e-books. The tablet series also comes with reliable 8 – 16GB built-in storage, expandable via microSD.
Available Products: The Lenovo A series comes in four distinct devices: the A7-30, A7-50, A8, and A10 tablets
Lenovo ThinkPad series

Tablet Overview: The brand's most powerful tablet PC for professional use. This Window's device delivers portability and adaptability, able to use computer programs and present documents and files on a full HD screen.
Technical Specs: The ThinkPad tablet uses an Intel Atom Processor, running a Windows 8 and 8.1 Pro OS on an elegant 1920 x 1200 touchscreen display. The tablet can also carry lots of files on its 64 – 128GB internal storage, and 2 – 4GB RAM. You can use the tablet as a laptop through an optional keyboard dock, or as a full-fledged desktop, through its HDMI and wireless connectivity to other computer peripherals.
Available Products: So far, the ThinkPad series comprises two devices, the ThinkPad, coming in 8 and 10-inch variants, and the 8.3-inch ThinkPad 2.
Lenovo Yoga series

Tablet Overview: Lenovo's reliable midrange tablet differentiates itself from others, not only in specs but also in design. The Yoga series is also versatile, allowing you to use the device either for work, for media, or for games
Technical Specs: The Lenovo Yoga series run Android OS on an Intel Atom processor. The tablets under this series use IPS capacitive LCD screens to display files and videos at 1920 x 1200 Full-HD resolutions. The tablet also comes with a fixed bottom stand, that also acts as a reliable connector to an optional keyboard dock
Available Products: The Yoga series is Lenovo's top-selling brand, sold in different forms and sizes. The Yoga tablet and Yoga 2 each both come in 8 and 10-inch variants, while the Yoga 2 Pro comes in 13-inches