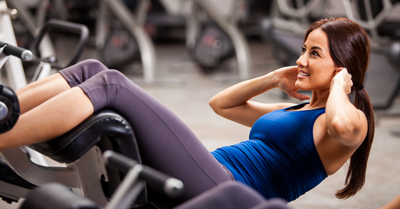 Being Strong and Fit with Strength Training Equipment
Aiming for a stronger body requires rigorous workout that can help the muscles adjust, and repair easily. This is achieved through strict training and discipline with a lot of pushing to the limits. Allotting 30 minutes to one hour everyday can be helpful for a starter, one should consider training with an expert or ask assistance from a fitness gym for the routine that should enhance the body's strength.
You can go all in and push yourself to your limits when you want to improve your body's current muscle mass and strength. There are necessary gym equipment that can help strengthen specific parts of the body including the limbs, back, and abdomen in a matter of few sessions.
Challenge Yourself to Limits
Putting more and more stress on the muscles actually help it grow stronger over time. Training inside your house would be the most convenient of building stronger muscles, most especially if you want to do it faster and with less hassle of waiting for your trainer or your turn for the bench press. Choosing the right strength equipment can be a lot easier if you can identify what part of your body should build up a little more muscle. Having a regular hike, stroll, or other low energy exercise can help keep your body get used to physical activities. Search for the best tool that can help you achieve the built that you desire and keep your body toned as much as you want.
Rocket Twister

Features: Made to strengthen different parts of the body depending on the focus of the workout.
Uses: The abdominal chair is designed to work upper abs, lower abs, and obliques; the backrest includes padded massage rollers that pivot with your body
Advantages: Padded swivel seat twists and turns with your lower abs for core strengthening.
Weight Bench Press

Features: Made to improve the endurance of the different parts of the body depending on the focus of the workout.
Uses: This strength equipment can be used as inclined, flat, decline press, leg curl and extensions, and lateral pull down
Advantages: This equipment can hold up to 80 lbs barbell set.
Electric Foldable Home Treadmill

Features: The treadmill is used as an alternative to jogging and running ourdoors.
Uses: This can help improve the cardiovascular capability of an individual
Advantages: Ideally a treadmill should have a monitor for the distance, speed, time and burned calories.