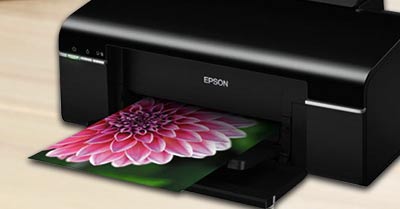 Epson Printers: The Ultimate Choice
Admit or not, it is really important to have hard copies of the documents we have. Whether you are applying for a job, or doing a report for your clients, you need printed copies of your documents. But with the wide variety of both brands and designs, it becomes so hard for us to choose which one are we going to buy. If reliability will be your basis, then surely you should choose the Epson printers.
Epson is a Japanese electronics manufacturer that is well-known all around the globe. For more than 40 years the brand continuously provides high quality printing materials, and up until now they are still on the process of innovating their machines. This is the reason why most people trust this electronics group when it comes to their printing needs. A high standard hard copy of a document is a sure guarantee once you buy one of their reliable products.
Epson Printer: Convenient Printing
Having a printer is convenient, but having one of the most in-demand series will provide comfort like never before. Sit back, enjoy and relax with just a click you'll be able to produce the document that you need. Wide range of models is now available in the market. Talking about the product standards, their equipment is made out of best materials. Epson printer is the best companion of your personal computer, be it at home or at work. The different Epson printers are now available in the Philippines through the country's top online shopping site today.
Why Choose Epson Printers?
Quality print is 100% guarantee.
One of the most reliable brand that produces printers.
There's a wide array of printers to choose from, that will cater your needs.

Home Document Printer/Scanner

Overview: Epson's Inkjet printer systems are different from other printers through the use of the Micro Piezo printing technology, resulting in precise and accurate printing of documents and images.
Input Capacity: The brand's common form of printers can hold 50 sheets of A4-sized plain papers and 10 sheets of premium glossy photo paper
Output Capacity: The printers' output tray can hold 30 sheets, A4 plain paper, and 20 sheets, premium glossy photo paper
Printer resolution: The brand's inkjet printers can produce output with 5760 x 1440 dpi, and can scan 600x1200 dpi on its optional scanner
Printer Speed: The printer can produce 27ppm all-black, and 15 ppm colored
Photo Printers

Overview: Similar to the other printers, the brand's printer for HQ pictures and images use Micro Piezo printing technology in printing the highest form of resolution of the printed output.
Input/output Capacity: This much larger printer for high-res imaging can hold paper size up to A3+, one page at a time.
Printer resolution: The brand's photo printer can produce images and hard copy photos up to 5760 x 1440dpi
Printer Speed: The device can print a full photo at approximately 117s on A4 size, 195s on A3+
SMB Printers

Overview: This on-demand printer for offices and businesses use a super-fast inkjet that can print documents as fast and as accurate as possible.
Input Capacity: The office printer can hold up to 100 pages A4 Plain paper, and 20 sheets premium glossy paper.
Output Capacity: The printer's output tray can hold 30 A4 sheets and 20 Premium Glossy paper sheets
Printer resolution: Depending on the printer's settings, the device can print up to 5760 x 1440dpi varying in print speed.
Printer Speed: This business printer can print up to 30ppm all black, and 15ppm with colored images. The printer is also capable of printing images at 35s per photo
Epson Inks

Color: Epson follows the CYMK ink color scheme. The printer inks come in Black, and Cyan, Magenta, Yellow color cartridges
Supported ink cartridges : Most ink cartridges support each Epson printer they have. These cartridges come in separate, combined, and black/colored variants.
Page yield: Each ink cartridge can yield up to 4,000 pages.