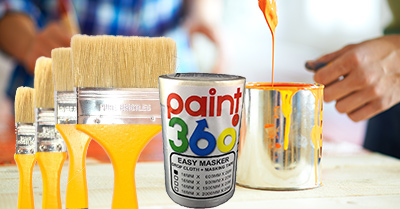 Decorate Your Home with Paint Supplies
Decorating home is a fun and exciting task that most people would surely love. From painting the kid's room to changing the colour of your exterior finish, painting is one way of transforming a plain home into livelier and full of life. When it comes to our home designs we want the best look. And one quick and simple way is painting. Painting or repainting the walls of your house will give your home a brand new look and feel, for some they paint their houses to increase the sense of happiness for people who live there. Added benefits one can get from painting home is that it keeps the wooden surfaces not affected by continuous rains and corrosion.
Room Painting Equipment for sale
Planning to make some beautification to your home yet you think you can't do it for it cost too much? Don't fret, there's a solution for your problem. Paint supplies can be your best buddy. Just like in malls, wide range of painting products is available; just visit your favorite store and there all equipment comes to your budget. Since painting items are vast and hard to elaborate, some of painting equipment you can find are metal paint scraper, painter's tape, canvas cloth, paint brush, etc. With many colors can choose from, you can always experiment to finally achieve the house color you want.

Paint & Coatings

Use: Paints add a luxurious finish to any house
Features: Now available in matte, satin, semi-gloss finish and wide choices of colors
Advantage: Most paints and coatings are trusted for its excellent coverage and easy to apply features
Brushes

Use: These brushes provide beautiful and uniform painting coverage
Features: Bristle materials used for making brushes are Black China, Polyester, Nylon, and Ox Hair. Handle material are either hardwood, plastic or wood
Advantage: You can find variety of high quality brushes from different brands
Roller Covers & Frames

Use: These paint supply are used for applying paints on surface
Features: Most roller covers, frames and accessories are available in multiple fabrics that match to any paint and surface
Advantage: Wide range of sizes available perfect for areas that are difficult to reach
Tape & Masking

Use: Tape & Masking are perfect to ensure straight edges and protected surfaces while doing paint
Features: Available in multiple sizes
Advantage: These tools help to avoid mistakes while painting at the same time make the projects easier to complete