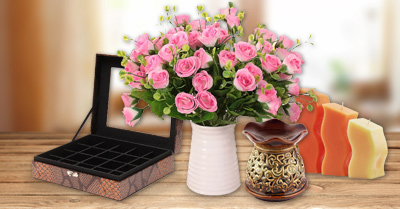 House Decoration for a More Appealing Home
A house is not a home without having the right aura. Not because you have a great house does not mean that you should stop there. Aside from the happiness inside the home that comes innate, you should also try to maintain the positive vibe and aura with your home decoration. It is easily achieved by just mix and matching decoration with things that your whole family will love. You can redesign your home without spending hundreds of bucks and only with just your imagination. What is even more fun is that you can redesign every once in a while.
Different Home Decor for Every Style Preference
Fan of the beach and outdoors? There are different shades of blues and greens that could make you reminisce the fun that you had when you were at the beach. Experience happiness with different home decoration and be surprised at how it can instantly light up your own home and change your mood for the better. There is nothing that is easier and cheaper overhauling you can do in your home than choosing a home decoration with your family. In fact, it can also be a great bonding to choose decors with them.

Home Fragrance

Types: Fragrant room sprays, home fragrance accessories, scented oils & oil diffusers, incense holders, incense, aromatheraphy candles, potpourris and sachets
Benefits: Instantly make your home smell fresh without being overwhelming, choose from hundreds of different scents
Brands: Alice Blue, Arctic Rituals, BC Fragrance, Btrends, Escents
Artificial Flowers and Plants

Types: Artificial trees, artificial floral arrangements, artificial plants, artificial flowers
Benefits: Brighten your home by having some flowers and plants without the maintenance real flowers and plants need
Brands: Generic, Novillos, Unbranded
Candles and Candleholders

Types: Flameless candles, aromatherapy candles, candleholders, candles, accessories, sets
Benefits: Perfect as home decoration with its different colors, can also be used for its scent, or can be used as an actual candle for a more romantic setting
Brands: Aurora, Bath and Body Work, CANDLE-LITE, Capiz
Jewellery Armoires & Boxes

Types: Jewellery Boxes, Jewellery Armoires, Home Decor Accents
Benefits: Store your valuables with style
Brands: Below SRP, Choose Philippines, FC, Handicraft