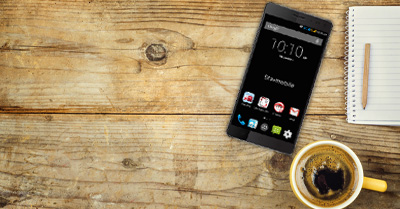 There are a lot of emerging mobile brands in the Philippines today. A lot of groups are trying to crack into the texting capital's market, releasing quality devices that capture the attention of even the most casual mobile user. Among these marketers of smartphones and tablets is the proudly-Filipino Starmobile. Produced by the local Star Telecom Alliance Resources or STAR, Inc., Starmobile jumped the gun in the smartphone market, by immediately providing the devices that people want. Instead of creating the one perfect phone, the brand produced multiple devices that will be used by any type of user. To know which Starmobile phone that will suit your style, just look into the phone's name, and you'll see which type is perfect for you.
Starmobile: Accessible Device for Most Filipinos
While most mobile brands boast about high specs and top of the line features as their unique selling points, Starmobile is quite humble about the unique technologies they put in their devices. Instead, the Filipino brand focuses on production and distribution of their products around the country. Starmobile's devices are literally all around us. You can see them in malls, marketed in stores, and even buy them at reliable online shopping sites. Starmobile's strong presence in the market shows how influential their devices are. Once you get to see their products, give them a good try, and be amazed how such a high-tech device can be sold by an all-Filipino brand.
Why choose Starmobile?
One of the first local mobile brands that quickly rose up in the mobile market scene
This group offers a variety of products that are specifically tailored for every smartphone user
These phones are affordable, without sacrificing much of the phone's specs

Starmobile Knight Series

Overview: While this local group focuses on bringing expansive lines of mobile devices, this doesn't mean that they can't compete with other tenured groups. In fact, the proud Knight series of devices showcase how far the group has gotten in their production prowess.
OS: The latest in the Knight phones series run Android 5.1 Lollipop OS on a 1.5GHz + 1.0GHz Cortex-A53 twin quad-core (octa-core) processor.
Display: The Knight series phones boast a 1920 x 1080p Full-HD resolution, through its 5.5-inch AMOLED capacitive touchscreen
Camera: The Knight phones now boast a quality standard duo of 13MP rear, and 8MP front Full-HD shooters
Storage: The latest Knight phone comes with a large 32GB internal storage, expandable via microSD, and 3GB RAM.
Starmobile Up

Overview: Long-time users of the Starmobile phones are familiar with the expansive Up series, coming in with the complete set of functionalities to work as a casual mobile phone. The first true series of the brand boasts the perfect balance of specs and price for the everyday phone user.
OS: The new variant of the Up mobiles run Android 5.1 Lollipop OS on a 1.3GHz + 1.0GHz quad-core processor.
Display: The Up phones come with a 5.5-inch IPS capacitive touchscreen with 720 x 1280 HD resolution.
Camera: Like the Knight, these Up phones also has the standard 13MP rear camera, while settling on a 5MP Full-HD front shooter.
Storage: The Up phones upgrade to the 16GB internal storage, expandable via microSD, and 2GB RAM.
Starmobile Jump

Overview: One of the two newer entry-level devices of the brand. The Jump series focuses more on the audience who are strictly on a budget, with no particular preference for any mobile device. This phone will "more than do it" for these users.
OS: The Jump mobile devices run Android 5.1 Lollipop on a 1.3GHz quad-core processor.
Display: Like any standard device, the Jump phones come with a 5-inch IPS capacitive touchscreen with HD resolutions.
Camera: This basic smartphone line comes with an 8MP rear camera, and a 5MP front facing snapper.
Storage: The Starmobile Jump phones come with the still expanded 16GB internal storage, with microSD support, and a 1GB RAM.
Starmobile Play

Overview: The other entry-level device by the brand, the Starmobile Play leans more on the first-time smartphone users, trying their hand on the touch technology, or transitioning from the basic phone line.
OS: The Play phones run Android 4.4 KitKat on a 1.3GHz quad-core processor.
Display: This start-up mobile device comes with a 4-inch TFT Touchscreen with a basic 480 x 800 resolution.
Camera: While this phone sports 2.0MP rear and 0.3MP front cameras, this device still has the capacity to shoot Full-HD stills.
Storage: The basic Play mobile device comes with a 4GB internal storage, expandable via microSD, and 512MB RAM.