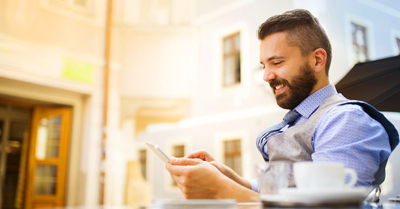 Choose Cherry Mobile phones if you're on a Budget
Ever since the basic phone age, Cherry Mobile is one brand that has been on the forefront in providing trusted mobile phones in affordable prices. The Filipino brand also brings out a bit of Filipino Pride in its name as the group's devices have also made milestones in the telecommunications and mobile media department. Today, Cherry Mobile is continuing its dependable production of mobile devices, making budget and entry-level smartphones with midrange to high-end specs and features.
Cherry Mobile Phones Blur the Smartphone Types
Cherry Mobile's recent rise to local popularity stems from its affordable but durable products. Tech experts often bring out brands like Cherry Mobile to first time smartphone customers who want the most expansive and dependable cellphones without spending much. This affordable milestone was made history since they've also sold Windows phones on a budget. Whether you're an avid smartphone fan, or a new timer testing out the waters of a mobile device, you will hear Cherry Mobile's name in tech stores or online shopping malls. This is how influential their contributions are in this particular industry.
Why choose Cherry Mobile?
Cherry Mobile is widely popular due to affordable device with impressive specs
Supports a variety of media and apps on its elegant form factor
The brand boasts quality phone cameras.
Can access different social media through mobile apps

Chery Mobile Flare series

Product Overview: The Cherry Mobile Flare series is the brand's flagship model, with a budget price. Specs-wise, the phone series has the best features for a business phone, and decent speeds for gaming.
Technical Specifications: The phone series run the latest Android OS with an OTA update for the next OS. The phones come with octa-core processors, with a 3GB RAM, on a 5.5-inch HD display
Available product: The latest among the Flare series is the Cherry Mobile Flare S3 Octa. Other products under the sub brand are the Flare Lite and S3 Mini. Also, stay tuned for the upcoming Flare X smartphone
Cubix Cube

Product Overview: From the makers of the Filipino brand Cherry Mobile, this exclusive smartphone is set to rival other high-end phones. The Cubix Cube boasts both elegant design and high-end specs commonly seen on more popular and widely respected mobile devices. The octa-core smartphone will soon be released on the country, on a surprisingly affordable price.
Technical Specifications: The Cubix phone runs Android 4.4 KitKat OS on a 1.4GHz octa-core processor. This affordable high-end device comes with a 5-inch HD IPS display, 16GB internal storage and 2GB RAM. The phone is also equipped with 13MP rear and 5MP front cameras, all under a budget phone's price tag.
Available products: The first Cubix smartphone has already landed in the Philippines, coming in Gold and Black variants.
Cherry Mobile Touch HD

Product Overview: The Touch HD breaks the mold with regards to the entry-level devices on the market, as this type of smartphone comes with almost midrange-type specs and features, all with a price tag that is way lower than the standard entry-level device
Technical Specifications: This true bang for a buck device runs Android 4.4 KitKat OS on a 1.2GHz quad-core processor. This affordable midrange device comes with a 5-inch HD IPS display, 8GB internal storage, expandable via microSD and 1GB RAM.
Available products: The Touch HD is an exclusive device that can only be bought on a very trusted online shopping site.
Cherry Mobile Alpha series

Product Overview: Cherry Mobile's recent partnership with Microsoft introduces the Alpha series. These phones run Windows 8.1 OS on a very dependable hardware. These phones are also very affordable and come with free Office 365 subscription for one year.
Technical Specifications: The Alpha phones run Windows 8.1 OS, on quad-core Intel processors, with 1GB RAM. These immersive phones can also interact with any device using Bluetooth and Wi-Fi connectivity.
Available products: The first Cherry Mobile phones that run Windows OS are the Alpha Luxe and the Alpha Play