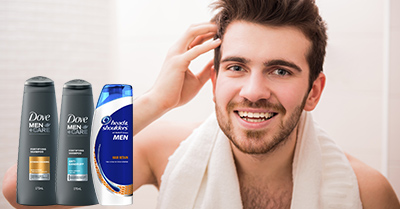 Importance of Skin Care for Men
There is nothing like more attractive than men who take good care of themselves. It was conventionally believe that most men don't give time to groom themselves; but that was not really happening. Today, men know that proper grooming plays an important role in making good impression. In the world of business and fashion, having presentable looks is the one who gets favourable judgments and attention. That is why it is really important for men to take good care of them and have grooming regimen. There are various ways to look smart like regular body cleaning, shaving, hair styling and other personal care.
Essential Skin Care for Men Philippines
Women are not the only one who can enjoy the wellness and beauty of looking good. Today, there are wide selections of men's personal care products for them to look and feel clean, stylish, and confident. Most of these products are for body, skin, and hare care. Moreover, when it comes to body and skin care, there are men's beauty products for them such as shower gels, scrubs, soaps, lotions, moisturizers, creams, toners and facial sets. More of them are for body cleansing and beauty items to look and feel fresh at all times.
Anyway, hair care and styling is the one that most men put a lot of time doing for personal care—this is what they love. There are various shaving and hair care products for them, these are the following: shaving creams, aftershave solutions, shaving tools, trimmers, styling solution and coloring. All of these products are effective and useful for men who want to look good clean and well-groomed hair. To know more men's care products for you try on, you can read men's beauty products review. All in all, there are the essential grooming items and tools for you.

Men's Shavings

Shaving Tools: The available shaving tools that are perfect for you to choose are blades, razors, and shaving brushes. These items are perfect mostly to groom facial hair and style it on trend.
Shaving Solutions: When shaving, it is really nice to use solutions such as shaving creams, foams, gels, aftershaves, and lotions. The shaving solutions are great to have effective and safe shaving experience.
Trimmers: There are wide selection for groomers, trimmers, and clippers that are great for hair styling and forming it to your trendiest preference of hair.
Men's Body and Skin Care

Face Care: Caring you facial beauty is done by investing for cleansers, moisturizers, toners, imperfection solution and anti-aging products. Like what women personal care, men should use this to look younger and smooth skin.
Skin Care: Have the best condition have the best lotions, cleansers, creams and solutions for glowing and fairer skin. All are effective and authentic skin caring items.
Body Care: Feel clean and fresh with various body care products like soaps, shower gels, lotions, butter, and scrubs. These products are ideal for you and your body grooming.
Men's Hair Care

Shampoos: Hair shampoos are important cleansing item for your hair to keep it clean, smell fresh, and achieve its best conditions like smooth, shiny, bouncy, and healthy hair.
Conditioners: The conditioners for hair are great help for making your hair health and strong. Men hair should be out of any imperfection that is why conditioners are ideal for you.
Styling: Get your hair on style with various hair styling items for men. The styling products you need are wax, gels, pomade, and coloring hair products.