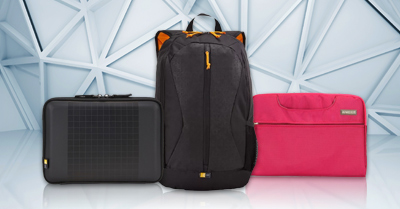 Make Sure You Have a Laptop Bag
On this day, a lot of people make it a point that they have a portable computer that they can bring around to meetings or to school, and they also make sure that they have a laptop bag to put it in. This specialized bag comes in different sizes to be able to accommodate your own laptop. From notebooks to laptops, you're sure to find something for you!
The laptop bag does not only hold your laptop, but it can also protect it from scratches and other physical damage. This bag is usually padded in all sides to prevent impact-caused harms that may ruin your laptop's case, or worse, the hardware. So remember to always provide a quality laptop bag for your portable computer!
Use Laptop Bags and Cases for Protection
Apart from the numerous laptop bags that you can use to protect your computer, you should also use a laptop case for it. The case is generally what you attach to the laptop itself to retain your item in its pristine condition. Instead of your laptop taking the impact, let your laptop case do it for you. Choose from different colors, features and specifications of laptop cases made available to you by your favorite laptop accessory brands.
When choosing a laptop bag and a laptop case, you should always get one that can provide your device the most protection from dirt, scratches and other damage that can be caused to its aesthetics and even your hardware. Prevent unfortunate things from happening, buy getting these two accessories! Choose the best laptop bags and cases according to their quality, design and price range.

Backpacks

Materials: These backpacks are made from water resistant canvas and nylon polyester
Features: Most backpacks have large main compartment fits to any sizes of laptops. They comes with zipper front and side pockets and cushioned back and shoulder strap for comfort and support
Use: Accommodate all kinds of gadget as well as personal belongings
Sleeves & Slipcases

Materials: These sleeves are made from Nylon Polyester that is smooth and easy to maintain
Features: It has zippered main compartment, detachable holder, multiple side pockets and can packed any size of laptops
Use: Sleeves can protect your gadget to a more secure and snug way, keeping away your devices from bumps and impact resistant
Tablet Case

Materials: This kind of bag are made with water resistant materials such as Nylon and Polyester
Features: It has main compartment with one way zipper that could fit any sizes of laptop or tablet, with protective foam tubing wraps around to secure hardware, front pockets, and lots of colors to choose from
Use: Designed to take your gadget anywhere you go, putting of tablets is easier without having to worry about zipper malfunctions