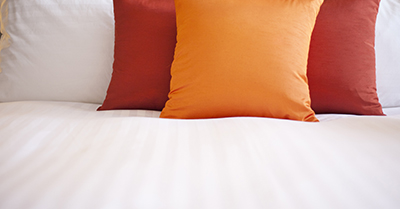 Uratex Furniture for Comfort at its Finest
Having comfortable foams and quality furniture can make your homes a lot better than a room with extra expensive fixture that you cannot use. Uratex understands that. And with this, they provide affordable items to complete the cozy ambience of its consumer's households. The brand name is almost synonymous with life's comfort as it produces quality mattress and sofa set that can help relax a tired and exhausted body from a long and tiring day. This brand has been named as one of the most trusted brands by Reader's Digest with its thousands of local respondents for quality and satisfaction with home and living products.
Lose yourself with Uratex Home Furniture
Uratex products are well-known for its durability, satisfaction, and comfort factor that have addressed the needs of its consumers for many years. With its products made with delicate craftsmanship and detailed design, the brand's items have been a constant must-have for local households. Uratex assures you high quality and affordable products that can give a more comfortable sleep and relaxation. With this premise, they give the right value of money you have earned every single day.
Why choose Uratex?
The brand is awarded as one of the most trusted brands in the country
Uratex mattresses and sofa sets are affordable.
They have a wide variety of products to choose from.
The brand's products are made of quality materials

Bed Mattress

Features: This brand's foams are made of high quality foam with smooth or quilted cover
Functionality: This item provides extra comfort for sleeping and napping time
Advantages: The foam follows the contour of the person sleeping that makes it more comfortable than other brands
Convertible Bed

Features: This convertible bed is made of high grade foam and hypo-allergenic cover
Functionality: Convertible beds can be used as a chair or sofa and convert to a comfortable bed
Advantages: The cover of the item is guaranteed safe for toddlers and for you as well. Also, you were able to save space with this