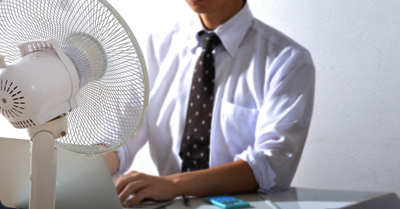 The Electric Fan in the Philippines are Forever
The Philippines is well known for its hot weather every day. During the summer seasons, the temperature would often rise to the point that the heat can be unbearable. This is why the electric fan is a must-need appliance for a home, aside from a TV or a stove. Almost every house has at least two fans in them. These appliances are very affordable and can easily be bought and assembled. These fans also come in different variations, but unlike most appliances and gadgets, you can actually buy more than one type of fan for your home and install them anywhere you like. The best part is that these consume less electricity. When purchasing an electric fan, you do not just ask what type of fan you want, you may want to know where you want to put it.
The Different Kinds of the Fan in the Philippines
In terms of price, electricity, and maintenance, the electric fan is probably most affordable gadget out there. It is also one of the most versatile appliances, often coming in different shapes and sizes to fit the rooms where you want to put them in. There are a lot of brands selling different types of fans, for household and industrial purposes. Weigh your options and ideas when buying a fan and you can certainly make your house cooler, literally and figuratively.

Ceiling Fan

Fan type: Ceiling fans are large cooling devices that is permanently installed on your home. Aside from the common function of cooling your room, ceiling fans can also double as ceiling lights, especially if these come along with fluorescent or LED lights on them
Materials used: These types of fans are often made of plywood, with an engine that has three fan speeds. These types of fans also come with power saving connections to compensate for being constantly on power.
Available fans: Some of these fans available include American Heritage, American Star, Westinghouse, and Hunter.
Standard Stand Fan

Fan type: The most common type of electric fan is the stand fan. This type of fan is very easy to operate and clean. You can put two or more fans on a room to cool more the area.
Materials used: A standard 16-inch fan is commonly made from extra hardened plastic, with a selection of either 3-blades and 5-blades. Some fans also come equipped with a timer system and remote control functions
Available fans: Mention fan and the most common brands associated with it come up. Among the more popular brands now are Nikon, Midea, Hanabishi, Dowell, and Fujidenzo
Mini fans and desk fans

Fan type: This smaller variant of the fan can be placed anywhere, and is portable enough to be carried around. These fans are optimal for personal use.
Materials used: While these fans are small, majority of them use a similar engine with a stand fan. These types of fans tend to be strong and can cool an area easily. Other variants of these may also include USB connectivity, if you use the fan near a PC.
Available fans: Majority of the brands that sell stand fans also sell desk fans. Other brands that do so include Fukuda, Union, Dynamex, and Generic.