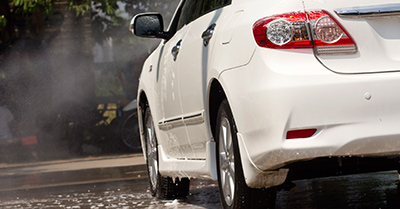 Reason for You to have Car Exterior Accessories
Many car owners disregard the importance of car accessories; however, they are very important when it comes to protecting and maintaining automotive. They are not just designs for your car; they come with functional features for you to try. Moreover, one of the sought after items for car exterior is cover car care. Vehicle covers are great to protect your auto from damaging element such as dirt. Anyway, there are some accessories that are added to your car exterior for better driving experience such as deflectors, grilles, guard, and light. In conclusion, these are the car accessories that you need.
Purchasing Car Exterior Accessories here in the Philippines
If you are looking for car accessories, then the best place for you to purchase is through an online store. Choose the one that provides you an effortless shopping experience. Here, you have wide selection to choose from. Aside from that, there will be no reason for you to leave your house just to have these functional accessories. You can shop in the comforts of your home and whatever product to choose from will be delivered to your home. Lastly, there are big discounts and hot deals waiting for you, when you shop online. So, what are you waiting for? Provide protection and accentuate your vehicles when you shop car exterior accessories.

Car Cover

Owning a cover on your car will protect your vehicle from dirt and water, which are the reasons and cause of damages. With car cover, you can protect it not only from damaging elements but you can also prevent car theft.
Deflector and Shield

This car accessory is best for you to have a comfort riding experience. The sun deflectors and shields are made with reflective material that protects you and your passenger from sun glare and heat.
Grilles and Guard

Grille allows air to enter that is very handy for car performance. However, many buyers choose this item to improve the bumper look of the car and make it cooler. There are available stylish grille and grille designs to choose from.
Lights and Accessories

The exterior accessories are best for lighting up the road for safer ride, like when the environment gets foggy. There are also spot light for you, if ever you have experience some care repair at night. They are waterproof and durable best to equip on your car exterior.