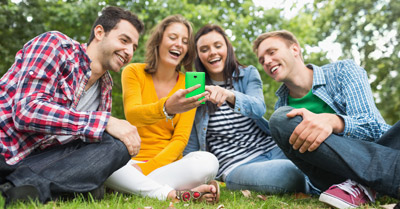 Nokia Philippines Still Provides the Best Phones
Ever since the beginning, the mantle of Nokia devices is that they're made to last. Their basic Nokia phones are often the target of memes and jokes, comparing their specs to that of indestructible elements. Nokia is also well known for its long tenure in telecommunications. It is one of the oldest companies in the smartphone business, and continues to be one of the most relevant groups today. Even if the times have changed, Nokia seems to have kept up with the mobile device wars, releasing a slew of their own smartphones on the market.
Nokia Lumia Becomes stronger through Microsoft
Nokia's deal with Microsoft resulted in the release of their newer Lumia models that have Windows 8.1 capability. Outside of the OS and durability perks of Nokia, they have also managed to release multiple phones at the same time, widening the range of their target audience with a variety of smartphones to choose from. The different Lumia phones are made for specific people who prefer different media. You can learn the specs of the different Lumia phones and see which type of phone will suit your style.
Why select Nokia Devices?
Phones have diversity among series, targeting multiple customers
One of the most durable phone lines ever existing
Is the best substitute for a laptop, due to its Windows compatibility

Nokia Lumia series

Series Overview: The Nokia Lumia series is the brand's premiere and high end smartphones, running Windows 8.0 OS. These phones come in simple but colorful designs, matching the Microsoft OS' tile interface with its overall look.
Technical specs: The Lumia series run Windows 8.0 OS, upgradeable to 8.1, on a 1GHz – 2.2GHz dual-core processor and 1GB up to 3GB RAM. The phones' 4.3 – 6-inch IPS LCD displays full HD resolutions, playing content straight from a maximum internal storage of 32GB, that can be expanded via microSD
Nokia X series

Series Overview: The Nokia X series covers the brand's Android devices. While the X series served as the brand's previous flagship, these phones are now more formidable as reliable mid-range devices
Technical specs: The phones under the X series mostly run Android JellyBean OS (with some also running Windows 8.0 OS). The phones are equipped with 1.2GHz dual-core processors on a 4.3-inch touchscreen display. The phones can also connect to the Internet via Wi-Fi and GSM connections.
Nokia Asha series

Series Overview: The Nokia Asha series is the latest and last line of basic phones of the brand, focusing on the market who still uses feature phones, or are starting on the smartphones. These phones are easy to use, and incorporate the old and new technology to provide a fun mix of both in one device
Technical specs: The Nokia Asha phones run an in house Nokia OS on a 2.0 - 3.0-inch screen phone with a keypad. The phone series, however, are diverse in its variants, available in number pad and TFT touchscreen. The phones can also be equipped with 32GB added storage via microSD