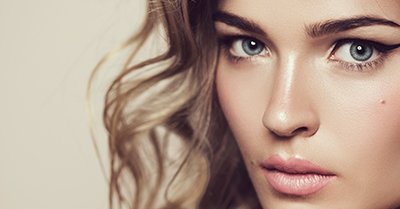 L' Oreal Paris: Luxurious Beauty You Deserve
For decades, the company has been universally synonymous with superior total beauty care. Integrating the latest technologies into their high-quality products, they became an empire founded on luxurious beauty. The company has become an iconic global beauty brand with several internationally renowned products under its wing. Dedicated to constant research, and innovation, they are continuously improving their products to anticipate and cater to the evolving needs of consumers. More than just a beauty brand, they create products for women, men, and all ages and all ethnicities. They proudly strive to instill in each person their unique beauty and individuality, and reinforce one's sense of self-worth. Products you have to look forward are the sought after Loreal cleanser, foam, hair nourishing conditioner & oil.
Loreal Philippines for Diverse Beauty Products
The brand believes that there is no one kind of beautiful. They celebrate the uniqueness and diversity of beauty. This is proven in their range of endorsers, from fair-skinned Diane Keaton and Karlie Kloss, latina beauty Jennifer Lopez, and dark-skinned Zoe Saldana and Freida Pinto. What sets them apart is that they make sure that they distribute inclusive product lineups that will benefit all type of consumers. Their beauty products range a variety of colors and shades that will suit users of all skin types and ethnicities, so there is no need to worry about wearing the wrong color, or striving to change one's appearance. Caring about overall beauty, they produce a wide array of cosmetics, hair care, and skin care products. Each category has a lot of items that are designed to target specific needs and concerns. L' Oreal prices may seem quite high to some, but that is the cost of quality and reputation. It is for good reason that this brand has garnered the recognition and respect of the global market.
Why choose L' Oreal?
The brand has a wide range of cosmetics in various shades and forms for all skin types.
Their products have been tried, tested, and trusted by consumers all over the world.
The brand has several products that are designed to cater to a variety of body concerns.

Cosmetics

Eyes: These encompass eye concealers, eyeliners and brows, eye shadows, mascara, and primers. They can come in different forms, colors, and degrees of coverage.
Face: The brand offers BB creams, blushes, concealers, foundations, powders, and primers that come in various shades for different skin tones. These also have different effects, and cater to varying needs.
Lips: The brand has several lip colors, lip gloss, lip balms, and lip liners. They come in multiple colors, effects, and degrees of coverage.
Hair

Hair Color: These encompass highlights, non-permanent and permanent treatments, and root touch-ups. They cover different trends, styles, and colors.
Hair Care: The brand offers shampoos, conditioners, and treatments. They may be formulated as leave-in treatments, rinse-out treatments, oil, shampoo, or conditioner.
Hair Styling: There are several products in the range including creams, dry shampoo, gel, hairspray, mousse, paste or putty, and serum. They serve various purposes, concerns, and benefits.
Skin Care

Moisturizers: The company has 4 brands of moisturizers, and they can come in the form of Cream, BB Cream, Eye Cream, Gel, Lotion, Serum, or Smoother.
Treatments: They offer 3 brands under this category which catering to a plethora of concerns ranging from age spots to uneven skin tones. These come in the form of cream, eye cream, gel, lotion, oil, and serum.
Cleansers and Makeup Removers: The products specialize in catering to concerns like acne, pores, radiance, and sensitivity. They can come in the form of Cream, Exfoliant, Eye Makeup Remover, Gel, Lotion, Makeup Remover, and Towelette.
Suncare: These products may be for the body, the face, and general sun protection. They may come in the form of aerosol spray, cream, lotion, lil, and tinted moisturizer.