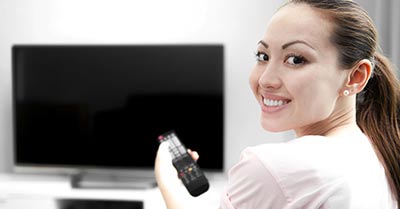 LG Philippines: Making your life, good!
LG made its name by bringing in high quality electronics especially in the line of home appliances and mobile phones. With the company originating from Korea, they had been producing top notched quality items for the people ever since its establishment back in 1958. Known as the first brand to provide South Korea with televisions, radios, and other home appliances, the company continued its workmanship to produce even better electronics that came to embrace the modern technology of today.
By continuing to innovate and improve their products, LG had cemented its name within the electronics global market. Now they offer a wide variety of electronics, as well as expanding their products to a number of different countries, extending from home appliances to mobile phones, not to mention their very famous LG HDTV. With high quality items to cater to every people's modern needs, LG Philippines is really make everyone's life, good!
LG Appliances that define timeless goodness
Standing with their tag line "Life's Good", LG appliances had been known to possess the most advanced and new technology in order to fit into today's consumer's needs. That, by providing high tech functions, features and up-to-date designs that deliver satisfaction itself to quality conscious consumers all over the globe! From their famous line of televisions, to living room and kitchen appliances, even their mobile phones, expect these products to showcase the company's time-tested workmanship, art and dedication to produce and continuously evolve the same kinds of products for the electronics needs of today and the future to come!

Why shop for electronics of LG?
The brand has been famous to deliver quality products.
Their products' superiority and value matches their affordability.
Their products are on a high end in terms of class.
The company offers different variety of electronics.

LG HD TVs

Device Overview: The brand's LED TVs comes in a variety of types and sizes, but one consistent thing all these appliances possess is their Full-HD capability.
Special Features: The LG HD TV possesses True Color Accuracy with a wide view angle. The TV also comes with a dynamic clear white resolution, with a Wi-Fi built in.
Available Models: Some of the brand's most popular TVs include their LG Ultra HD LED Smart TV, LG Full HD LED Flat TV, LG SMART TV Black, and their standard LG Full HD LED TV.
LG Mobile Phones

Device Overview: LG's powerful mobile devices are named as one of the best phones ever designed. Their smartphones carry the LG name with their classic steel unibody design, with responsive and fast processing specs.
Special Features: The LG phones are designed to stream and view 1080p videos at decent and lag-free speeds. The brand's selection of phones cover entry-level, midrange, and flagship phones all equipped with different variations of the brand's trademark specs.
Available Models: The brand's latest flagship to date is the LG G3 smartphone. Other phones under the brand include the G2 mini midrange, the Optimus L7 and L9 budget phones.
LG Home Appliances

LG Window Type Air conditioner: The LG air conditioners comprises Anti-Corrosive Gold Fin Condenser, an Accurate Timer, and Horsepower (HP): 1.0 HP.
LG 3D Blu-ray Player: This 3D capable player can play a wide variety of videos, from DVDs, Blu-ray, to USB content. You can also partner an LG Hi-Fi audio system to enhance the player's audio capability.
LG Refrigerator: The LG Refrigerators average 7 cu. ft. capacity, with a tempered glass shelf. The refrigerators also has large freezers, and a big vegetable box.