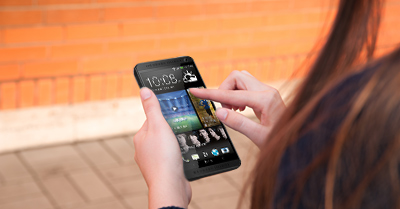 HTC One Philippines: High-end Cellphones
As time goes by, manufacturers of mobile devices make sure that they offer something new with their consumers. Plain is boring, that's why they are up on searching for the latest trend in technology. One of the brands that offer high-end smartphones is HTC. Everyone is excited with the phone series known as HTC One, the name itself state it all. Get ready to be amaze by the features and styles that the phone has. Expensive in terms of price, but quality wont be at risk. The said brand also offers a smartphone that features Windows. There must be a lot of cellphone producers out there, but make sure to go for the brand which brings an up to trend gadget.
HTC One: Comparison To Other Competitors
Every mobile phone is different from each other, even when we talk about series. They create a new model to make that they can cater the needs of their consumers, and for the said brand it is all about creating a better feature that everyone will love. Their device is made out of infinity glasses which eliminate glare and scratches. Listening to music is more fun without an earphone for their smartphones have two frontal speakers. Another feature that you will surely love is the fact that some chosen model of the One series can act as an extension to your television. It is equipped with an infrared blaster that sends commands to the TV, provided it is compatible with the device. Users need to select the type of TV service they get cable, free-to-air, DirecTV etc and the area they live in. You can change channel, adjust the volume and turn on off your television set using your phone. Extraordinary features that only the said series can provide.
Why Choose HTC One Series?
Get ready to store any files that you want from movies, musics, games, etc.
Opening an application simultaneously is easy.
Customizing home screen and adding up an application is convenient.
Transferring of file from one device to another is fast.
Worth spending your money with because of the mobile features that you will absolutely enjoy.

HTC One M7

Size: 137.4 x 68.2 x 9.3mm
Weight: 143g
Display: 4.7 inch, Full HD 1080p, 468 PPI
CPU Speed: Powered by Qualcomm® Snapdragon™ 600, quad-core, 1.7GHz
Memory: The total storage for this model is 32GB or 64GB, all available capacity varies, and come with the RAM of 2 GB DDR2
Battery: The embedded rechargeable Li-polymer battery of this device has the capacity of 2300 mAh. The phone can lasts for Up to 18 hours (3G) and lasts for up to 500 hours (3G) when in stand by
HTC One M8

Size: 146.36 x 70.6 x 9.35 mm
Weight: 160g
Display: 5.0 inch, Full HD 1080p
CPU Speed: This model is powered of Qualcomm® Snapdragon™ 801, quad-core CPUs
Memory: The device memory has a total storage of 32GB, available capacity varies; however the RAM of this device is 2GB
Battery: THe battery for this device has the capacity of 2600 mAh. If you are using the phone for talk time the device can last for up to 20 hours for 3G; while it can last up to 496 hours in standby mode for 3G
HTC One M8 for Windows

Size: 146.36 x 70.6 x 9.35 mm
Weight: 160g
Display: 5.0 inch, Full HD 1080p
CPU Speed: This device is powered by Qualcomm® Snapdragon™ 801, 2.3 GHz, quad-core CPUs
Memory: The total storage for memory is 32GB with RAM of 2GB. The device have expandable storage by microSD™ memory card that is up to 128GB additional storage
Battery: The battery is embedded rechargeable Li-polymer battery with 2600 mAh of capacity. The phone can last for up to 22 hours and up to 528 hours stand by mode for 3G
HTC One E8

Size: 146.42 x 70.67 x 9.85 mm
Weight: 145g
Display: 5.0 inch, Full HD 1080p
CPU Speed: Powered by Qualcomm® Snapdragon™ 801, quad-core CPUs, 2.3 GHz
Memory: The memory has a total storage of 16GB, available capacity varies; comes with 2GB of RAM, and supports microSD™ memory card for up to 128GB additional storage
Battery: Embedded rechargeable Li-polymer battery with the capacity of 2600 mAh. When you used this device for talking, the device can last up to 26.8 hours for 3G and up to 504 hours for 3G for standby time

HTC One M9

Size: 144.6 x 69.7 x 9.61 mm
Weight: 157g
Display: 5.0 inch, Full HD 1080p
CPU Speed: Powered by Qualcomm® Snapdragon™ 810, octa core 64-bit, 4 x 2.0GHz + 4 x 1.5GHz
Memory: This model comes with 32GB ROM and RAM of 3GB. You can expant the memory by the used of microSD™ for up to 2TB
Battery: THe battery have the capacity of 2840 mAh. The phone life can lasts for up to 25.4 hours for 2G or 21.7 hours for 3G in talk time. Standby mode can make phone last for up to 391 hours for 2G or 402 hours for 3G
HTC One Remix

Size: 137.43 x 65.04 x 10.6 mm
Weight: 137 g
Display: 4.5 inch, HD720
CPU Speed:This is powered by Qualcomm® Snapdragon™ 400, 1.2 GHz quad-core CPUs
Memory: The total storage for this phone is 16GB and comes in one RAM: 1.5GB. Anyway, this model also used expansion card slot that come for up to 128GB additional storage
Battery: Battery of this model comes with 2100 mAh capacity; which are embedded rechargable Li-polymer battery
HTC One Mini

Size: 132 x 63.2 x 9.25mm
Weight: 122g
Display: 4.3 inch, HD 720. 341 PPI
CPU Speed: This is powered by Qualcomm® Snapdragon™ 400, dual-core, 1.4GHz
Memory: Te total storage gor this device is 16 GB, available capacity varies
Battery: This model come from embedded rechargeable Li-polymer battery and has a capacity of 1800 mAh. The phone will last long for up to 13.27 hours for 3G, when talking and up to 692 hours for 3G when standby
HTC One Max

Size: 164.5 x 82.5 x 10.29mm
Weight: 217g
Display: 5.9 inch, Full HD 1080p
CPU Speed: Powered by Qualcomm® Snapdragon™ 600 processor 1.7GHz quad-core CPUs
Memory: The total storage will be 32GB, available capacity varies; comes with 2GB RAM. Expansion is up to 64GB additional storage
Battery: The battery for this has 3300 mAh of capacity and embedded rechargeable Li-polymer battery.The device lasts up to 585 hours for 3G in standby mode and up to 25 hours for 3G for talk time