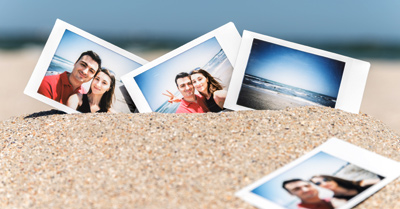 Nostalgic Feels with Fujifilm-instax
Before Instagram set the trend of posting and capturing moments instantly, there were instant cameras manufactured by different cameras that can cater to this purpose. Fujifilm has been around since 1930s, they are well known for pioneering photographic film maker. Instax camera is a still camera under Fujifilm. This camera takes and develops like an old school instant film camera. If you are more on retro-effect person, this kind of camera is perfect for you. It has cute, compact and vintaege appeal. Fujifilm is the one you can trust when it comes to your photos. Fujifilm brought us Instax where your moment can be held in an instant that you can treasure forever.

Fujifilm-Instax Philippines: The Handy Love Camera
Fujifilm Instax is easy to operate. This device also has a retractable lens, that can be used to zoom the subject in and out. Aside from that, there are different lighting and weather modes that you can set to give your photographs a different feel and look. There is a specific mode for the bright and low lighting. It is very user friendly, right? Also, if you are a Sanrio fan, they have films that are designed after Hello Kitty and Little Twin Stars. Moreover, if you're a Disney fan, there are Disney character inspired film you can buy. But if you're the type that likes it plain and simple you can opt for the original one.
There are a lot of deals now where you can buy one of this at a very affordable price. For more information you can actually check for reviews online. By that, you can now compare different Instax models to choose what is best for you. Anyway, the moment really matters. Choose Fujifim-instax for the moment that truly matters.
Why Choose Fujifilm Intax?
The brand is well-known and has a good reputation when it comes to camera
Compact and easy to carry; very ideal for travel
Prints instant splashing colorful photo
The happy moments will last forever with Fujifilm Instax

Fujifilm Instax mini8

Instant Film: This model is compatible with Fujifilm Instant Color Film "instax mini"
Picture Size: The pictures size for this camera is 62 x 46mm
Flash: Constant firing flash (automatic light adjustment) Recycle time: 0.2 sec. to 6 sec. (when using new batteries), Effective flash range: 0.6m - 2.7m
Paper Capacity: It has the capacity of 10 films
Designs: You can choose from colors and designs, such as raspberry, grabes, white, pink, blue,yellow, black, and Hello Kitty
Fujifilm Instax mini 25

Instant Film: This model is compatible with Fujifilm Instant Color Film "instax mini"
Picture Size: The pictures size for this camera is 62 x 46mm
Flash: Built-in, Automatic electronic flash Effective flash range: 0.5 - 2.5m
Paper Capacity: It has the capacity of 10 films
Designs: You can choose from colors and designs, such as raspberry, grabes, white, pink, blue,yellow, black, and Hello Kitty
Fujifilm Instax Mini 50s

Instant Film: This model is compatible with Fujifilm Instant Color Film "instax mini"
Picture Size: The pictures size for this camera is 62 x 46mm
Flash: Built-in, Automatic electronic flash, Auto mode (Intelligent Flash for Brighter Backgrounds), Fill-in Flash Mode,0.2 - 5sec. recycle time (when new batteries are used), with flash charging lamp (red), effective flash lamp range: 0.6 - 3 m
Paper Capacity: It has the capacity of 10 films
Designs: You can choose from colors and designs like raspberry, grabes, white, pink, blue,yellow, black, Hello Kitty, and Mickey Version
Other Fujifilm Instax Product

Camera: Fujifilm Instax have other camera models such as, FujiFilm instax mini HELLO KITTY, Fujifilm Instax Mini 90 Neo Classic, and Fujifilm Instax Mini 7S
Print and Share: When it come to printing and sharing your happy moments, you can choose from Fujifilm Instax Share SP-1 SmartPhone Printer Fuji SP1
Instant film paper: Camera does need a paper to print the fun; you can choose from designs like white, Dalmatian, hello Kity, Airmail, Little Twin Star, Shanghai Girl, Monster University, Toys Story