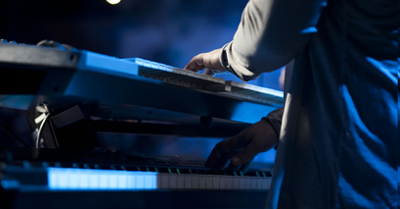 Casio Philippines: Creating the World's Firsts
Casio Computer Company, Limited is a multinational electronics manufacturing company based in Japan. Established in 1946 by an engineer Tadao Kashio, in 1957 they released the world's first all-electric calculator. The company is known for manufacturing cameras, calculators, musical instruments, and watches. Aside from the first all-electric watch they're also known for releasing the world's first electronic wristwatch, digital diary, first wrist watch with GPS sensor, and the first wristwatch with digital camera. Staying true to their company creed "creativity and contribution", the company offers the world products that are both original and useful.
Casio Philippines Brings Many Contributions
Known for their developments in computer and electronics, Casio also released various series for their vast selection of products, from their watches, to their cameras, and their musical instruments. For their line of camera they released QV-Series, WQV-Series, and the EX-Series (Exilim). The musical instruments that they released included keyboards, synthesizers, and an electronic guitar. The notable series for their wristwatches that they released are G-Shock (Anti-Shock), Casio Sport, Edifice, Baby-G, and Classic.
Why Choose Casio?
Casio's products are budget friendly
Casio is a brand known worldwide
Their designs cater a wide range of people, from kids to adults
The brand's products are durable and very affordable

Casio Camera

Types: Casio offers different kinds of cameras that will surely give you a new way to capture any moment. They have TRYX camera that can be used to capture pictures in different angles. Also, some cameras are Wi-Fi ready.
Uses: Capture the moment with Casio camera. Find your angle with its flexible camera
Features: Casio offers cameras that are Wi-Fi ready for photosharing and Geotagging feature.
Casio Watches

Types: Casio's well-known watches are G-shocks; moreover, they offer various watches for men and women to enjoy; from mechanical to digital; from sports watch to luxurious watches, all come in stylish and modern designs you will surely love.
Uses: Like most watches do it provide us the time of the day. Nevertheless, their watches have added uses like compass, alarm, calculator, calendar, etc.
Features: Most of the Casio watches are durable, and some are water resistant.
Casio Keyboard

Types: Casio musical keyboards various to its functionality and portability. It could be standard, portable, premium, workstation, and touch sensitive keyboard.
Uses: For music enthusiast Casio keyboard is best for you. Aside from the standard function of keyboard, you can also have use it as a music mixer as Casio offers workstation keyboard, which is ideal for budding music producers.
Features: Most of the keyboard have step-up learning system for easy learning. Also, you can record your piece. They also have keyboards that have equalizers, it incorporates selectable frequency characteristics.
Casio Calculator

Types: Handheld, scientific, and printing calculator are the most common type of calculators you can choose from. Nevertheless, Casio also have its own innovation like watches with calculator.
Uses: Like most of calculators, it answers basic equation and help you with the most difficult mathematical equation.
Features: As many calculators are available in the market, you can only truly trust Casio for its durability.