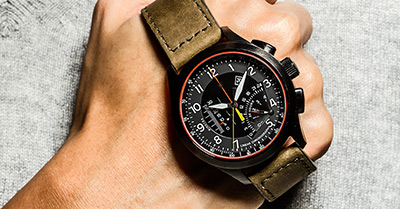 The Android Watch: Full Durability and Design at a Price
While most people associate the Android with the dependable smartphone OS, the Android Watch serves as a separate entity, providing men the perfect watches that go along with the current style and durability of today's timepieces. Since majority of the watches today focus on durability, performance, and design, the group also tries their best to make the most impressive wearables that users can be proud of when wearing them. What makes this brand unique, however, is that their watches are crafted very accurately, giving the brand their signature on the devices piece by piece. The end result is a watch that is carefully made to perfection.
The Expansive Imagination of a Watch is Achieved through the Android
According to the brand's CEO, the crafting of their watches takes a whole new level of imagination, letting its users see the results of creativity and design, made for the people. The group also made the most out of their other watch components, selling them to the other people as accurate and dependable replacement parts that you can equip to your own watch, either to enhance its specs, or add more to its capabilities. If you are looking for the finest watches for men, the proudly American Android watch brand is perfect for you.
Why choose the Android Watch?
The Android watch is the leader of the impressive line of watches, all made for men.
The brand's production of their watches are made using careful crafting of each component, branded, then assembled to make a whole high-end timepiece.
The brand has many collections, which rotate their watch-line every year.